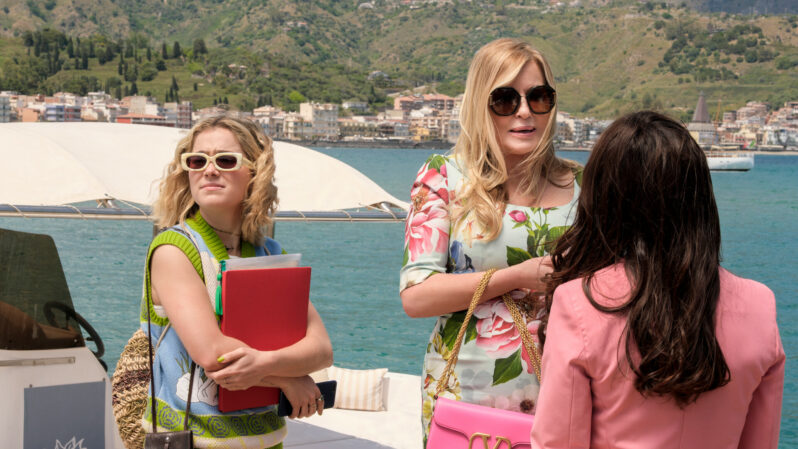 Sun's out, guns out: Crime capers and action-comedies to binge all summer long
Browse all movies
Laughter isn't just the best medicine, it's the best weapon. There's nothing like an action comedy or mystery to brighten up these long summer days with your crew. If you're looking for shows that bring a banana to the gunfight, send in these clowns…
What if the thing you were best at was just the worst for you? Bill Hader and Alex Berg's brilliantly paced action dramedy series centres on a depressed, middle-aged hitman who becomes determined to change his career path after he stumbles across an acting class in sunny LA. But since his problem-solving tools are limited to shooting his way out of trouble, it's an uphill battle.
We get all the absurdity of Barry (Bill Hader) in acting class between hits, along with a deep dive into Hollywood's criminal underworld, which is filled with offbeat characters posturing as if they're in an action movie. In Barry, everyone is going off script.
In more Hollywood noir comedy, Irish-born mobster Miles Daly (Chris O'Dowd) dreams of becoming a movie producer after he comes to Tinseltown to threaten the kneecaps of a debt-defaulting screenwriter. Together with down-on-his-luck low-budget sex-and-horror movie producer Rick Moreweather (Ray Romano), Miles persuades the head of the Nevada mob, Amara (Lidia Porto), to invest in making a movie as a money laundering scheme.
Their first project? Romantic comedy movie The Admiral's Mistress! Cue the violence and depravity as all the mobsters fall under Hollywood's spell, and claw their way through the industry's ruthless dealmakers with blood under their fingernails.
Everyone in this superhero action comedy is clearly having a blast, as they bring us along for the energetic, action thrill ride. Suicide Squad fans, settle in for the origin and (maybe) redemption story of invulnerable muscle-bound moron Christopher "Peacemaker" Smith (John Cena), as he brings his sincere desire to shoot his way to a peaceful resolution back to Amanda Waller's (Viola Davis) black ops agency team of misfits.
Even when the series gets serious about its characters' feelings and struggles, it never gets bogged down in them. But honestly, we were sold at the first interaction between Peacemaker and his mascot Eagly, the real-life patriotic bald eagle. If you love Deadpool, give it a go.
There's a little less bloodshed and a lot more whodunnit in this satirical dramedy murder mystery series centred on super-rich guests at the White Lotus resorts in Hawaii (Season 1) and Sicily (Season 2), with Golden Globe-winning actress Jennifer Coolidge as the glue holding the two seasons together as absurdly self-centred and oblivious heiress Tanya McQuoid.
Seeing the rich having a terrible time with one another at their leisure, while making the hotel staff work overtime to fulfil their nightmarish whims, is a lot more fun than it sounds. The White Lotus brings the class war to cocktail and bikini time – just wait till the bodies start to drop. If you love watching terrible things happen to worse people, this is your show.
Put up your tray tables and fasten those seatbelts, this comedy thriller is about to hit turbulence! Flight attendant Cassie Bowden's (Kaley Cuoco) jet set life of drunken hook-ups hits a security check when she wakes up next to a dead man with blood on her hands. She spends the rest of the season frantically covering up and dodging investigators while she tries to figure out who framed her and why.
Realities blur as we go inside Cassie's mind to see how her past is haunting her and meet the frightened person behind the reckless, selfish party girl persona. With Season 2 coming soon, now is the perfect time to start catching up with this stylishly shot series.
Also watch: Bored To Death Seasons 1-3. While not as laugh-out-loud funny as these other series, this zany noir comedy isn't afraid to get silly as Jason Schwartzman plays a novelist tackling writer's block by pretending to be a 1940s pulp novel-style private investigator.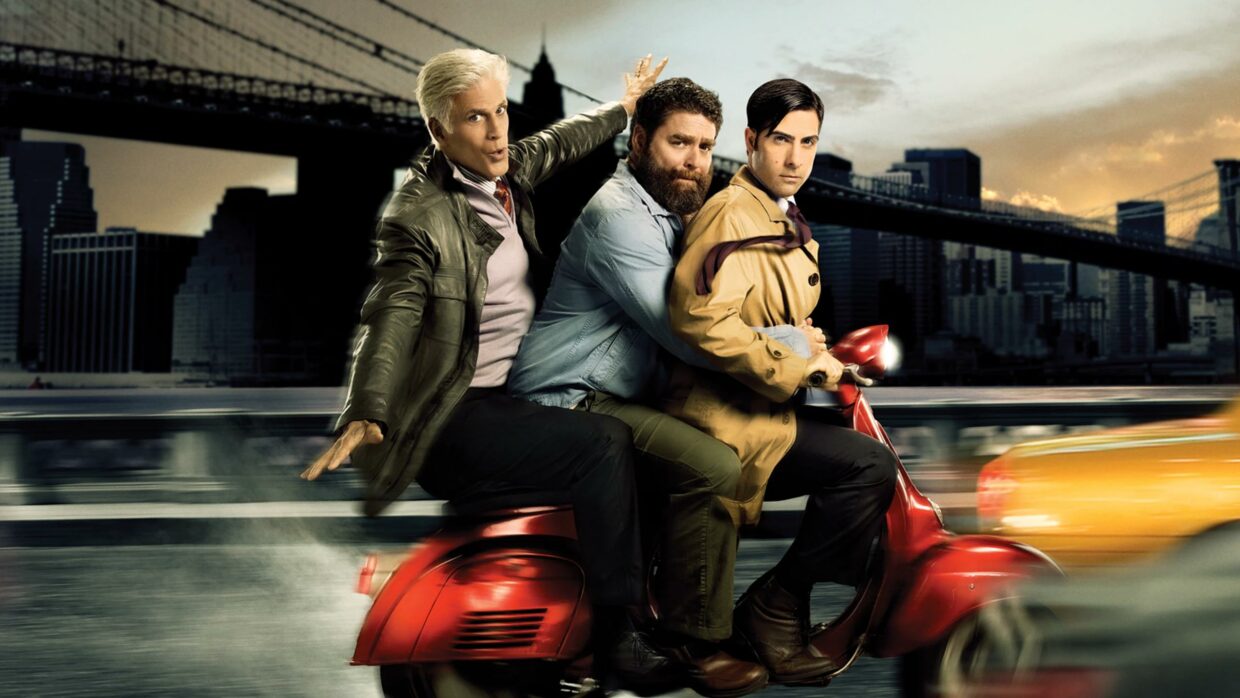 See you at the movies!
Top Gun: Maverick (landing on 23 January 2023): It's big, loud, fun as OG 1980s Top Gun action movie character Pete Maverick (Tom Cruise) returns to train a new batch of best-of-the-best egomaniac fighter pilots. The sheer showmanship of films like this is why we love action movies.
F9: The Fast Saga: Vin Diesel + John Cena + Charlize Theron + Helem Mirren + Ludacris + Michelle Rodriguez! Hollywood's high-powered acting machines rev their engines for this silly-serious tale of fast cars, family and terrorism.
Gunpowder Milkshake: It's a familiar setup: unstoppable killing machine (Sam, played by Karen Gillan) meets immovable child (Emily, played by Chloe Coleman). Hijinks ensue, as stylishly and violently as possible, as groups of assassins stalk and brawl across the screen.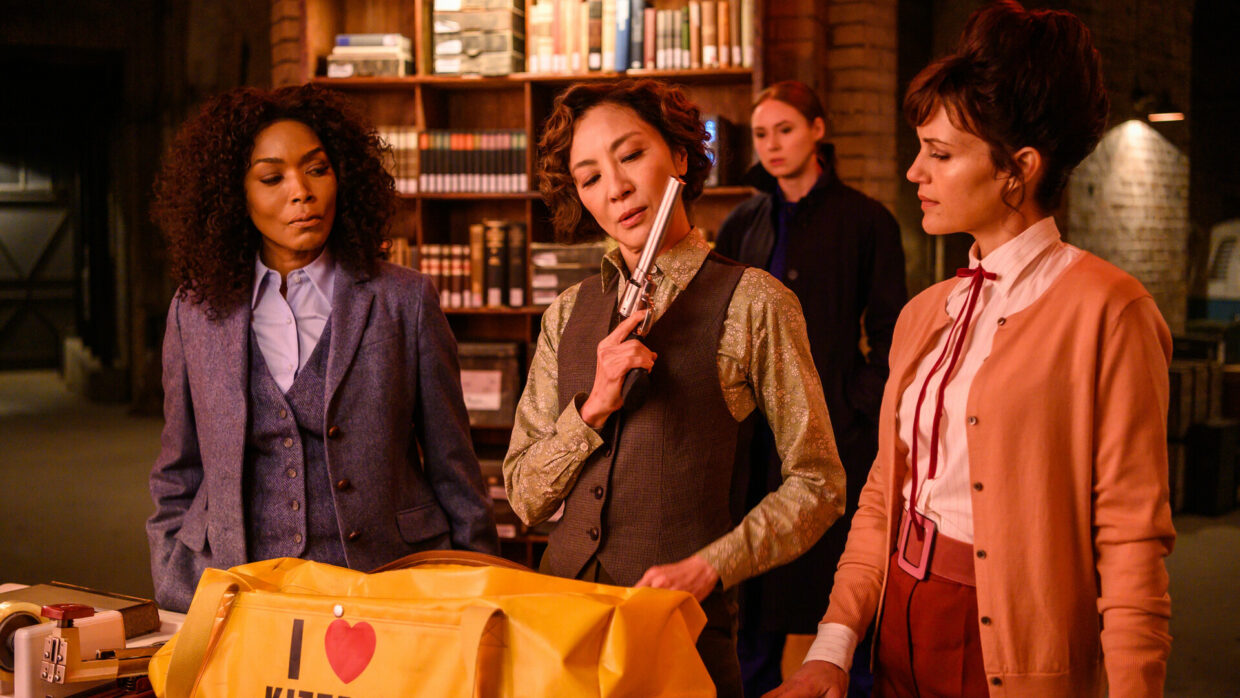 The Suicide Squad: Not that other movie, this is the good one! It's a funny, at times unashamedly silly, action film about a group of supervillains forced to do hero work. In a screen full of stars, everyone shines, especially Harley Quinn (Margot Robbie), Bloodsport (Idris Elba), Peacemaker (John Cena), TBK (Nathan Fillion), and the less human members of the band like Weasel (Sean Gunn).
Knives Out: Daniel Craig brings a very un-James Bond vibe to this cheeky, star-filled whodunnit comedy-mystery as detective Benoit Blanc, who's investigating the death of a crime novelist following his 85th birthday party. The prime suspects are his revolting rich family members, played by Chris Evans, Michael Shannon, Jamie Lee Curtis, Don Johnson and Toni Collette.
Venom: Let There Be Carnage: This supervillain buddy comedy knows it's silly as characters leap about gnawing the scenery, sometimes literally. The bromance between reporter Eddie Brock (Tom Hardy) and his evil alien symbiote will make you believe in love. Sometimes we all need a little motivational pep talk from our inner rage- and ego-monster.
Go on, karate chop yourself a place on the sofa and get ready to slay.