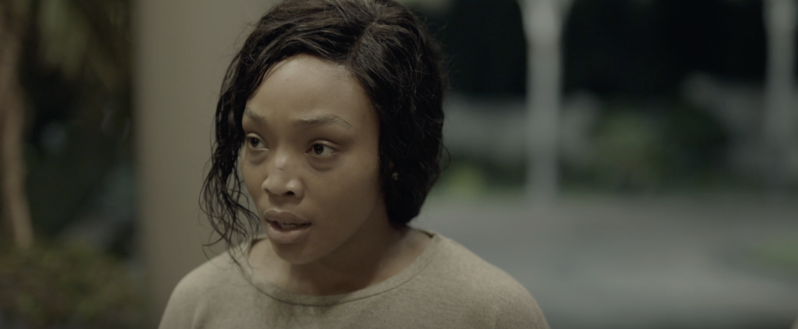 The Wife Season 3 episodes 28-30 recap: Death, shocking reveals and Naledi accepts her calling
Watch full episodes
We've got a lot to think about after watching The Wife Season 3 episodes 28-30, bringing us deeper into the drama of this season. Hlomu's flirtatious conversations with Detective Baloyi land her in hot water as Mqhele struggles to deal with seeing his wife with another man. Five Tiger gets kidnapped by the chief and spills the beans about the Zulus stealing the diamonds. When one member of the Montsho family dies following a deadly shootout between the Zulus and Kgosi's people, Naledi has to question her priorities.
Suspense and drama are both dialled up to a hundred on The Wife Season 3 this week as things spiral out of control, leaving us with so many questions that need answers. But first, let's recap what went down.
Mqhele assaults Hlomu again
Hlomu finds herself back in a life filled with misery. As we suspected last week, Mqhele questions Hlomu about her whereabouts and the reason she wasn't answering her phone the night he saw her flirting with Detective Baloyi. Hlomu doesn't come clean about having a drink with the detective, because she has no idea that Mqhele saw exactly what was happening. During the dinner at the Zulu mansion, Mqhele loses it and slaps Hlomu in front of everyone.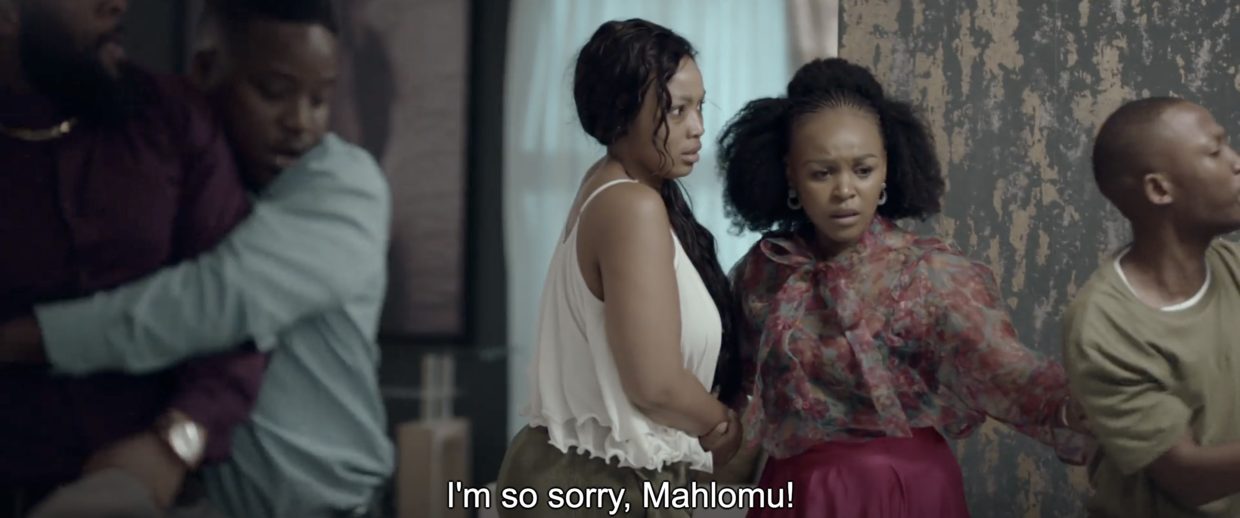 Distraught with fear, Naledi questions Qhawe about what she saw happening at the Zulu mansion but he assures her that he is nothing like his brother. Everyone is unimpressed with Mqhele. But, moments later, Hlomu makes amends with Mqhele and urges everyone to forgive him
Back at Hlomu's restaurant, Detective Baloyi is determined to pin down anything linking the Zulus to all their crimes. When he makes a stop at the restaurant, he continues putting pressure on Hlomu and also can't help but notice the scar under her eye. But Hlomu knows better than to trust a detective whose aim is to bring down her family. She dismisses him and asks him to leave
A deadly shootout ensues at Thabeng mines and Sello dies
After singing like a canary, Five Tiger comes back to the Zulu brothers with another plan to steal more diamonds at the Thabeng mines. But this time, the move is orchestrated by the chief himself in a master plan to trap the Zulu brothers and kill them.
The Zulus strap up and head to Thabeng mines. As soon as they touch down, they realise that they just walked into an ambush and a shootout ensues between them and the chief's men. Five Tiger gets shot in the leg and Mqhele in the chest, but Xoli came right on time to save him.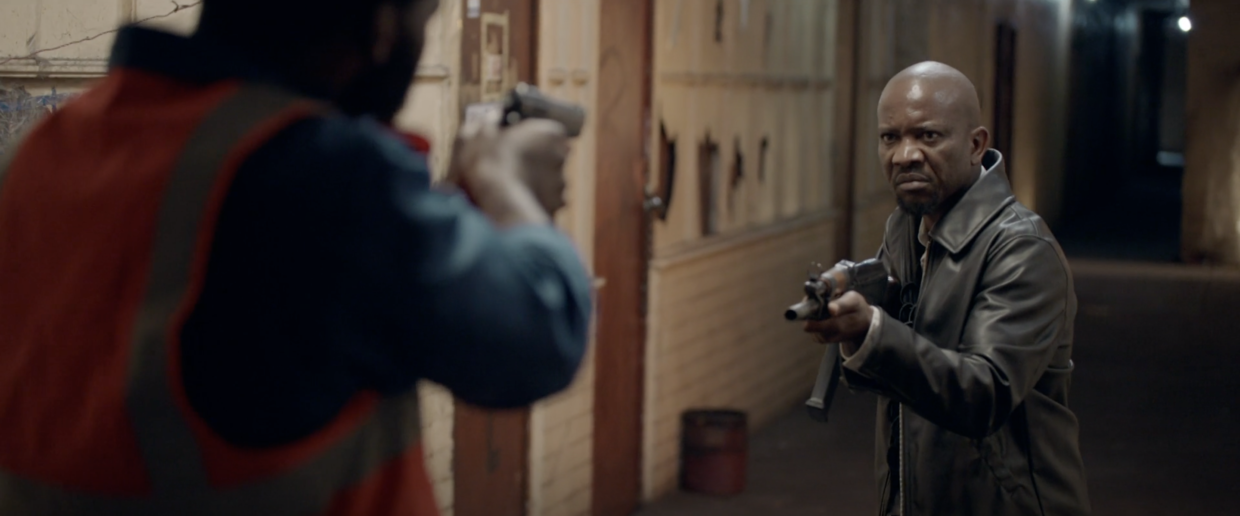 The most intriguing part of this episode is when Qhawe squares up with Sello, who confesses to be the reason behind Qhawe and Naledi's accident that almost killed both of them. When Sello tries to pull a gun from his back, Qhawe beats him to it, shooting him twice and he dies. The painful part is that Kgosi is watching all this on CCTV from his office. The episode ends with Kgosi gasping for air as he realises his plans have gone wrong once again.
Naledi goes back home and accepts her calling
Following Sello's death, Tshedi struggles to deal with the loss and makes a visit to the Zulu mansion to confront Qhawe. After seeing the footage of Qhawe killing her sister's husband, Naledi is disappointed and leaves immediately, telling the Zulu brother it's over for good.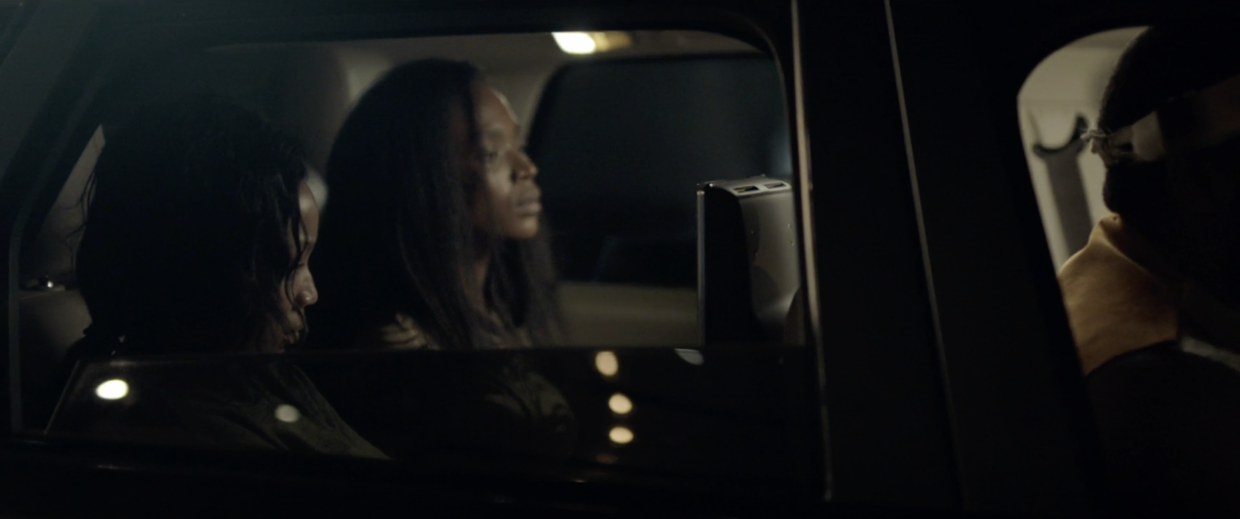 Naledi does not know that her father is not as innocent as she thinks he is. She goes back home and when she gets to her father, she accepts her calling and agrees to marry Sefako as a way of stepping up and assuming her chieftaincy role.
Kgosi calls Qhawe and lets him know that if he ever comes near Naledi or Tshedi he will use the video to expose him for killing Sello.
Xoli's true intentions revealed
Xoli is in a class of her own. Remember when she first arrived at the Zulu mansion? Everyone quickly warmed to her. Not only is she now married to Sambulo but she has also found herself involved in all the Zulus' business dealings. She comes across as the true definition of a hustler but she's a wolf in sheep's clothing. 
She talks to someone on the phone and reveals how rich the Zulus are and how oblivious they are to her plans. It turns out that Xoli is planning to rob them of all the money they make through heists. "What they forget is that I can manoeuvre my way out of any situation. An eye for an eye. Ngqulunga, now we strike," says Xoli.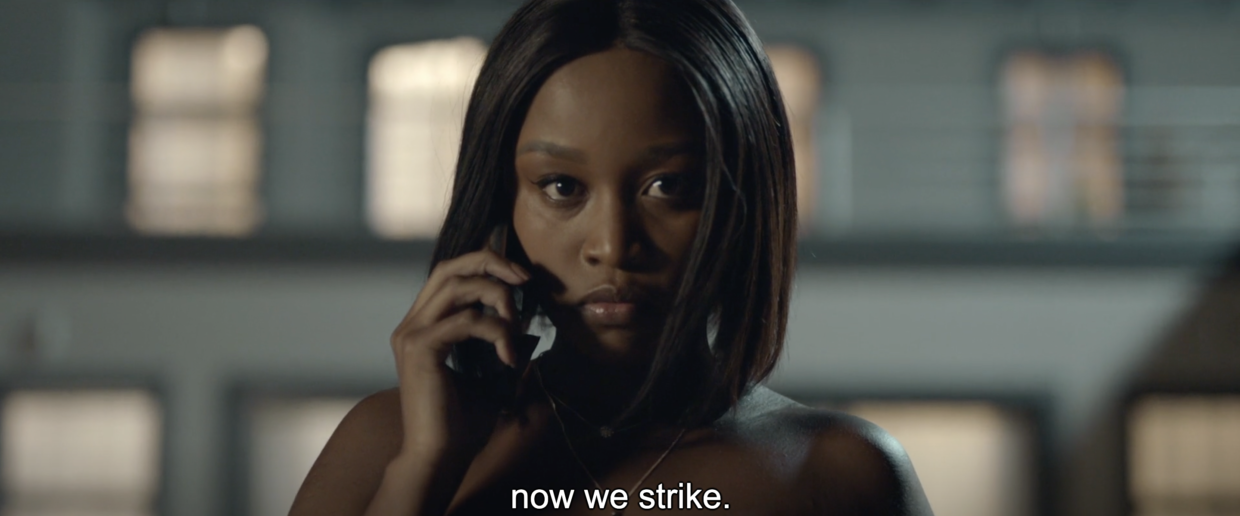 From this moment we realise that Xoli is in actual fact a Majola sister. She addressed the person on the other line as "Ngqulunga", which is the Majola clan name. It's clear she is here to avenge her brothers' death. 
Watch the trailer of The Wife Season 3 episodes 28-30
The Wife Season 3 reaches a tipping point with some of the season's most shocking reveals, and bodies continue to drop as the plot thickens. This week's trailer shows us that the Zulu brothers have messed with the wrong person as the chief kidnaps Five Tiger and forces him to spill. The chief gathers his people in the hopes of teaching the Zulus a lesson and setting the record straight. A shootout between these long-standing rivals ensues and bodies drop one by one. 
Just when you think Hlomu's situation is improving, things quickly start to go south. As expected, Mqhele struggles to deal with seeing Hlomu with Detective Baloyi and he hits her. This comes after the man of law flirted with Hlomu at the restaurant in an attempt to get information from her about the Zulus. How much will Detective Baloyi get out of Hlomu? 
The Wife streams exclusively on Showmax with three new episodes added every Thursday.
What to watch on Showmax
Watch the twisty crime drama Donkerbos now streaming on Showmax, with the final episode landing on 17 January 2023. The 18SNL reality series This Body Works For Me is streaming on Showmax, with new episodes every Wednesday. The Real Housewives of Durban Season 3 starts on Showmax on 1 February 2023, with Maria Valaskatzis, Mbali Ngiba, and Slindile Wendy Ndlovu joining returning cast members Annie Mthembu, Jojo Robinson, Nonku Williams, and Sorisha Naidoo.