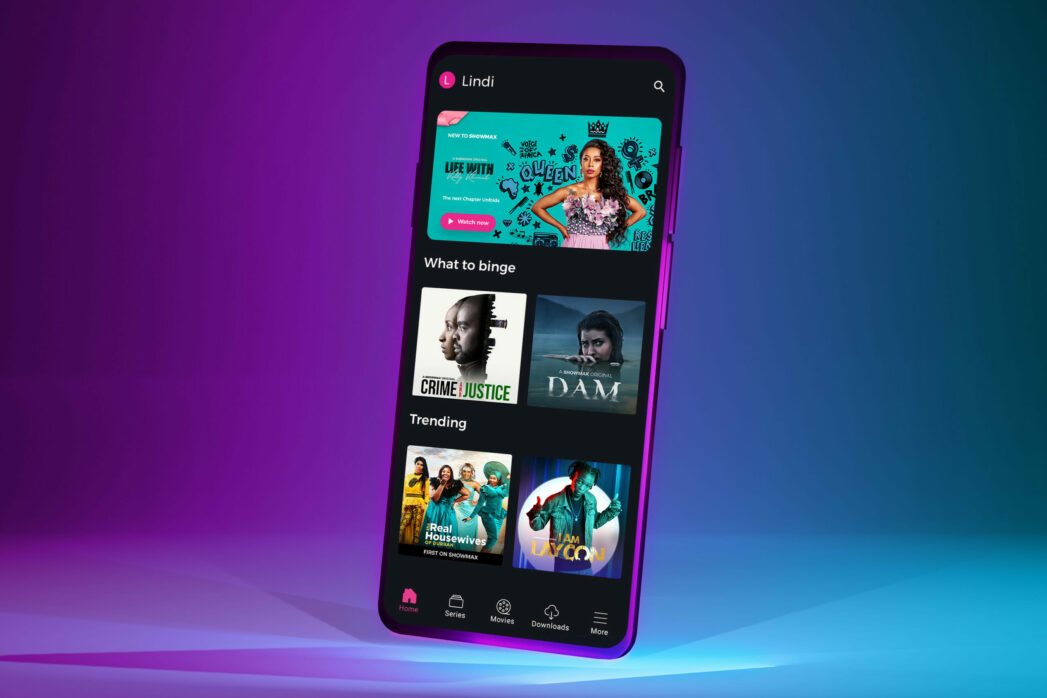 19 April 2021
What's the difference between Showmax Mobile and Showmax Standard?
When new subscribers sign up for Showmax, they have the option to choose between the Mobile and Standard versions of Showmax or Showmax Pro. So, what's the difference?
The Showmax Mobile and Showmax Pro Mobile are perfect for anyone who only watches on a mobile device. (Find out the difference between Showmax and Showmax Pro here.)
Showmax Standard and Showmax Pro are ideal for Showmax subscribers who use more than one device to watch, like a laptop or computer, or a smart TV, or for families who want to stream two shows concurrently.
| Feature | Mobile | Standard |
| --- | --- | --- |
| Video quality | Standard Definition (SD) | High Definition (HD) |
| Which devices? | Smartphones & tablets | Smartphones, tablets, computers, smart TVs, media players, and gaming consoles |
| Number of streams | 1 stream | 2 devices can stream at the same time |
| Number of devices | Mobile only is limited to one registered device. | Up to 5 devices can be registered, with 2 able to stream at the same time |
| Catalogue | Full access to everything on Showmax/Showmax Pro. | Full access to everything on Showmax/Showmax Pro. |
| Casting | No | Yes |
How much does Showmax cost?
Showmax
Showmax Mobile
Showmax Pro
Showmax Pro Mobile
South Africa
R99
R39
R449
R349
R225
Kenya
KSh760
KSh300
KSh2100
KSh1050
Nigeria
NGN2900
NGN1200
NGN6300
NGN3200
Ghana
GHC45.99
GHC16.99
GHC119.99
GHC59.99
Uganda
UGX30,300
UGX11,499
UGX67,200
UGX33,600
Botswana
BWP 96
BWP 36
BWP 216
BWP 108
Namibia
N$ 99
N$ 39
N$ 295
N$ 149
Mauritius
USD 7.99
USD 2.99
USD 26.99
USD 13.99
Tanzania
TSh 20,000
TSh 7,800
TSh 46,000
TSh 23,000
Zambia
ZMW 192
ZMW 72
ZMW 432
ZMW 216
*Rest of Africa
$7.99
$2.99
$17.99
$8.99
Diaspora
USD 8.99
USD 4.49
Not available
Not available
*Showmax Pro is available in: Benin, Botswana, Burkina Faso, Burundi, Cameroon, Cape Verde, Central African Republic, Chad, Comores, Republic of Congo, Cote D'Ivoire, DRC, Djibouti, Equatorial Guinea, Eritrea, Eswatini, Ethiopia, Gabon, Gambia, Guinea, Guinea-Bissau, Liberia, Madagascar, Malawi, Mali, Mauritius, Mozambique, Namibia, Niger, Réunion, Rwanda, São Tomé and Príncipe, Senegal, Seychelles, Saint Helena, Ascension and Tristan da Cunha, Tanzania, Togo, Uganda, Zambia, Zimbabwe.
Visit www.showmax.com, choose your plan and start watching.
Popular series on Showmax