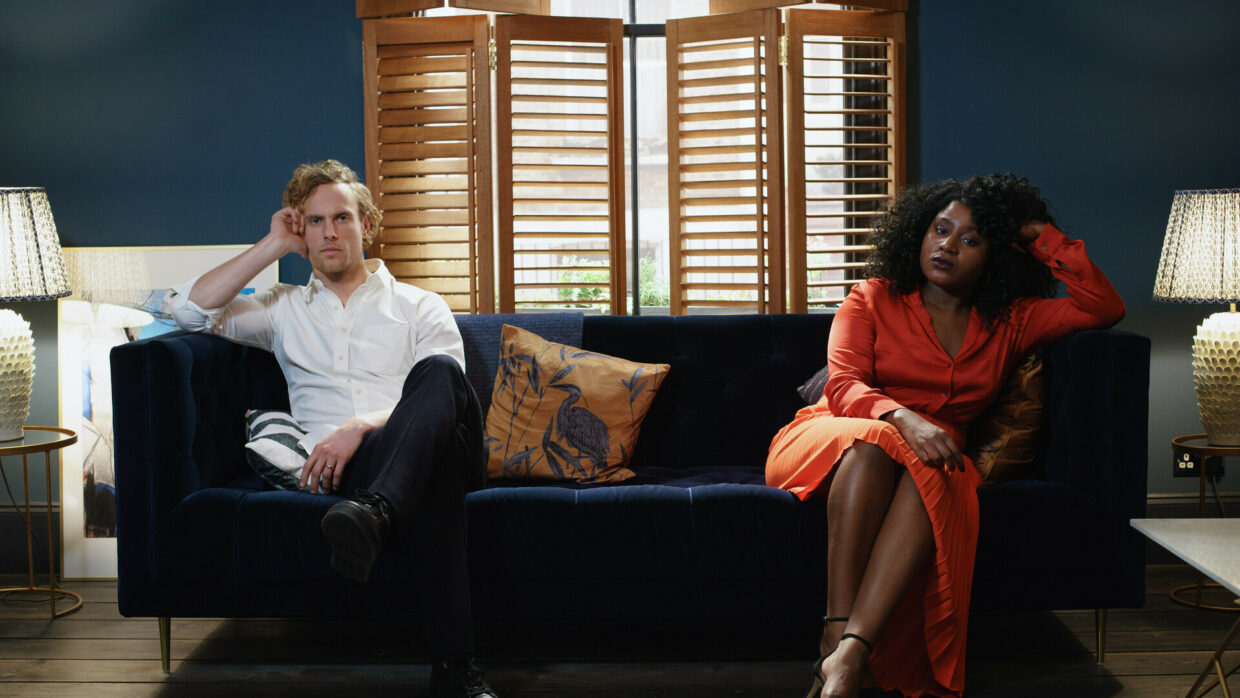 1 May 2022
What to watch on Showmax Ghana in May 2022
We've got plenty to keep you delighted, thrilled and glued to your screen in May. While you're between weekly episodes of the Shirley Fripang-Manso drama series ENO and The Real Housewives of Lagos, the finale of Nigerian Idol, and there's a reunion coming up on The Real Housewives of Durban.
Showmax Originals
---
Season 5 of the SAFTA-winning Living the Dream With Somizi (LTDWS) picks up in the second half of 2021, in the aftermath of Somizi's split from Mohale, Mohale's accusations of abuse against Somizi, and the passing of Somizi's mother, legendary actress Mary Twala (This Is Not A Burial, It's A Resurrection). As the season starts, Somgaga's career is at a crossroads: he is taking time off from Idols and Metro FM and has replaced his management team with himself, as he looks to add a kids' clothing store to the Sompirre.
"It's been a roller coaster," says Somizi, "but the dream never dies, no matter how crazy things may get. Angeke. Life isn't always easy, but we must remember that the hard times are there to teach us."
Living the Dream With Somizi Season 5 also sees Somizi exploring his calling and working on his relationships with his daughter Bahumi and his baby-momma, Palesa Madisakwane, who is still recovering from a horrific near-fatal car crash in 2019. As usual for LTDWS, it's going to be a star-studded season: look out for appearances from the likes of Cassper Nyovest, Kelly Khumalo, Lerato Kganyago, Lorcia Cooper, MaMkhize, Pearl Thusi and Vusi Nova.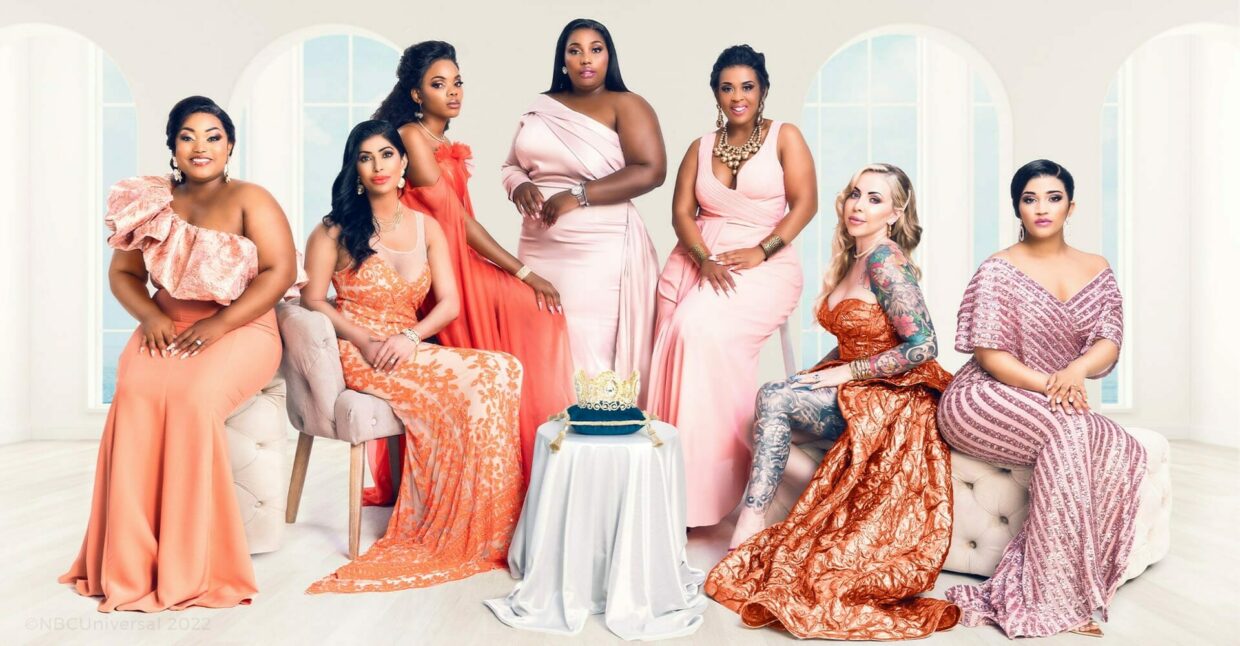 After a teary, water-throwing finale, Season 2 of The Real Housewives of Durban wraps up with a two-part reunion on 6 and 13 May 2022, hosted by Comics Choice' nominee Donovan Goliath.
"Donovan was the perfect host because he came with the right amount of humour, the right amount of compassion, and the right amount of love for all of the ladies and the storylines on The Real Housewives of Durban," says Let It Rain Films executive producer Sam Kelly. "Some divides are going to be cemented and some bridges are going to be built, so it's a great reunion."
After Nonku's mother, Queen, faced off with Ayanda Ncwane in the controversial Season 1 reunion over damages, the Season 2 reunion has a lot to live up to – but there's no shortage of tensions that need to be resolved from Season 2, especially after Indaba Ka Petal about LaConco's mystery man, Jojo throwing water at Mabusi, and MaKhumalo being called out for distancing herself from the group.
Season 2 topped Twitter regularly on Friday throughout its run, with stars Annie, Jojo, LaConco, Londie, Mabusi, MaKhumalo, Nonku, and Sorisha also trending. As Zalebs says, the show "never ceases to amaze the viewers" and is "nothing short of sassy, glamorous and dramatic."
Igiza | 23 May 2022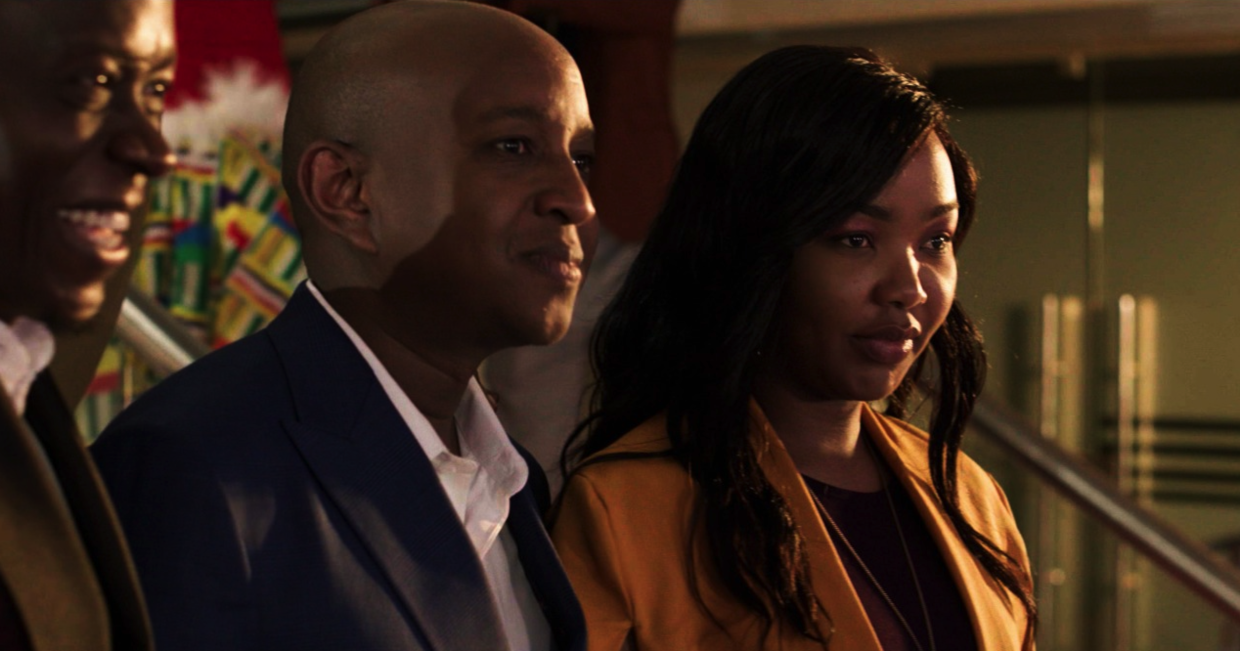 Igiza is a 13-part thriller series that follows twin sisters, Linda and Nicole, at war after a betrayal that changes their lives forever. Years later, one of the sisters breaks out of prison and takes over the seemingly wonderful life of her identical twin, with disastrous consequences.
Kalasha Award-winning actress Serah Ndanu (Sumu la Penzi, Pieces of Us) plays the double role of Linda and Nicole, with Blessing Lung'aho (Zora), Kevin Samuel (Mali), Emmanuel Mugo (Pillow Talk), Ainea Ojiambo (Kina), Sheila Ndanu (Maria) and Torome Sision (Monica) co-starring.
Igiza is helmed by Abdi Shuria (known for his works as a cinematographer for 2021's hit Nafsi and upcoming feature Ayaanle), King Muriuki (The XYZ Show) and Abu Melita under their company Yare Productions.
---
New international series to stream
---
Inspired by real events, The Girl From Plainville sees Elle Fanning (The Great) take on the role of Michelle Carter, the teenager at the centre of the unprecedented "texting suicide case" following the death of her boyfriend, Conrad Roy, in 2014.
Among Rotten Tomatoes' Most Anticipated Shows of 2022, The Girl From Plainville also stars Colton Ryan (Little Voice) and Oscar nominee Chloë Sevigny (Boys Don't Cry).
The limited series has a 92% critics' rating on Rotten Tomatoes, with The Hollywood Reporter calling it, "A compassionate and devastating portrait of two teens in trouble," and Time Magazine saying it "rises to the significant challenge of offering novel insight into the psyche of a young woman whose widely discussed actions seemed not just indefensible, but also inexplicable to the public."
Also watch the HBO documentary, I Love You, Now Die: The Commonwealth v. Michelle Carter, on Showmax.
Brothers and sisters, can we get a Hallelujah? The mega-famous televangelist family is back, with more deviance, greed and charitable work. Season 2 finds our blessed Gemstone family threatened by outsiders from both the past and present who wish to destroy their empire.
Oscar nominee Eric Roberts (The Expendables) joins the cast this season, while multi-award-winner and Danny McBride (who also created, wrote and executive produces the show), John Goodman (The Big Lebowski), Edi Patterson (Knives Out), winner Adam Devine (Pitch Perfect), Skyler Gisondo (The Amazing Spider-Man), and Walton Goggins (The Hateful Eight) all return to what Collider hails as "one of the greatest ensembles in comedic television."
Season 2 has an 88% critics rating on Rotten Tomatoes, where the critics consensus calls it "uproariously funny." Slate proclaims the series "the funniest one currently on air" and Indiewire sings the show's praises for "elevating the laughs to heavenly heights."​​
HBO Max recently renewed The Righteous Gemstones for a third season.
One of Rotten Tomatoes' Most Anticipated Shows of 2022, Women of the Movement tells the true story of Mamie Till-Mobley (Adrienne Warren), who devoted her life to seeking justice for her son Emmett Till (Cedric Joe from Space Jam: A New Legacy) following his brutal murder in 1955 in the Jim Crow South.
Created and written by Marissa Jo Cerar (The Fosters), with four women directors – Gina Prince-Bythewood (The Secret Life of Bees) Tina Mabry (Queen Sugar), Kasi Lemmons (Harriet) and Julie Dash (The Rosa Parks Story) – the show's executive producers include Will Smith and Jay-Z.
The six-part series has a 91% critics rating on Rotten Tomatoes, with the critics' consensus saying, "Women of the Movement enlivens the tragedy of Emmett Till with solid storytelling and a deeply moving pair of performances by Adrienne Warren and Cedric Joe."
Alex Rider S2 | Binge from 1 May | First on Showmax
After the deadly mission to bring down Point Blanc, Alex Rider is eager to put the past behind him and rebuild his life. But when a horrific attack on a friend's family draws him back into the world of spies, Alex must unravel a sinister plan with global ramifications.
Based on the best-selling Alex Rider books by Anthony Horowitz, the series has an 85% critics' score on Rotten Tomatoes, with Daily Telegraph hailing it as "a junior version of the Bourne franchise… that can also keep adults entertained."
Carrie Bradshaw and the girls are back in HBO Max's Sex and the City revival. Set 11 years after the events of the 2010 film Sex and the City 2, the ten-episode series catches up with the gang as they navigate the journey from the complicated reality of life and friendship in their 30s to the even more complicated reality of their 50s.
Sarah Jessica Parker, Cynthia Nixon, and Kristin Davis reprise their much-loved roles as Carrie, Miranda and Charlotte (Samantha has sadly moved on). Sara Ramirez (Grey's Anatomy) and Sarita Choudhury (Homeland) come in as new characters.
Developed by SATC writer and exec producer Michael Patrick King, And Just Like That has already been renewed for a second season by HBO Max. IndieWire hailed the show as a "whirlwind of haute couture, budding romance and fervent friendship."
You can also binge all six seasons of Sex and the City on Showmax.
The North Water | Binge from 1 May 2022
Based on Ian McGuire's acclaimed 2016 novel, The North Water is set in 1859 and follows disgraced ex-army surgeon Patrick Sumner (Jack O'Connell, Unbroken), who signs up as ship's doctor on a whaling expedition to the Arctic. But the ferocity of the elements is matched by the violence of his crewmates, chiefly Drax (Colin Farrell), a harpooner and a distinctly brutal force of nature. As the true purpose of the expedition becomes clear, the conflict between the two men takes them on a journey far from solid ground and beyond the safe moorings of civilisation.
The five-part British/Canadian co-production's ensemble cast also includes BAFTA nominee Stephen Graham (Boardwalk Empire).
The series has a 95% critics rating on Rotten Tomatoes, with Globe and Mail saying, "This might be Farrell's best work yet. His Drax is a believable monster of a man, uncivilized in thought and action, epitomizing the rawness under the surface of Victorian niceties."
The BBC crime drama The Pembrokeshire Murders dramatises the real-life 2006 investigation into two unsolved murder cases linked to a string of burglaries in the 1980s. Luke Evans (Beauty and the Beast) stars as newly promoted Detective Superintendent Steve Wilkins, who goes all in to reopen the investigation against a ticking clock as his prime suspect awaits release from prison.
The three-part miniseries has an 82% critics rating on Rotten Tomatoes, with the Guardian saying: "The Pembrokeshire Murders is a perfect example of how to do it well. It is sensitive when it needs to be, and never loses sight of who suffered."
Cheaters | Binge from 1 May | First on Showmax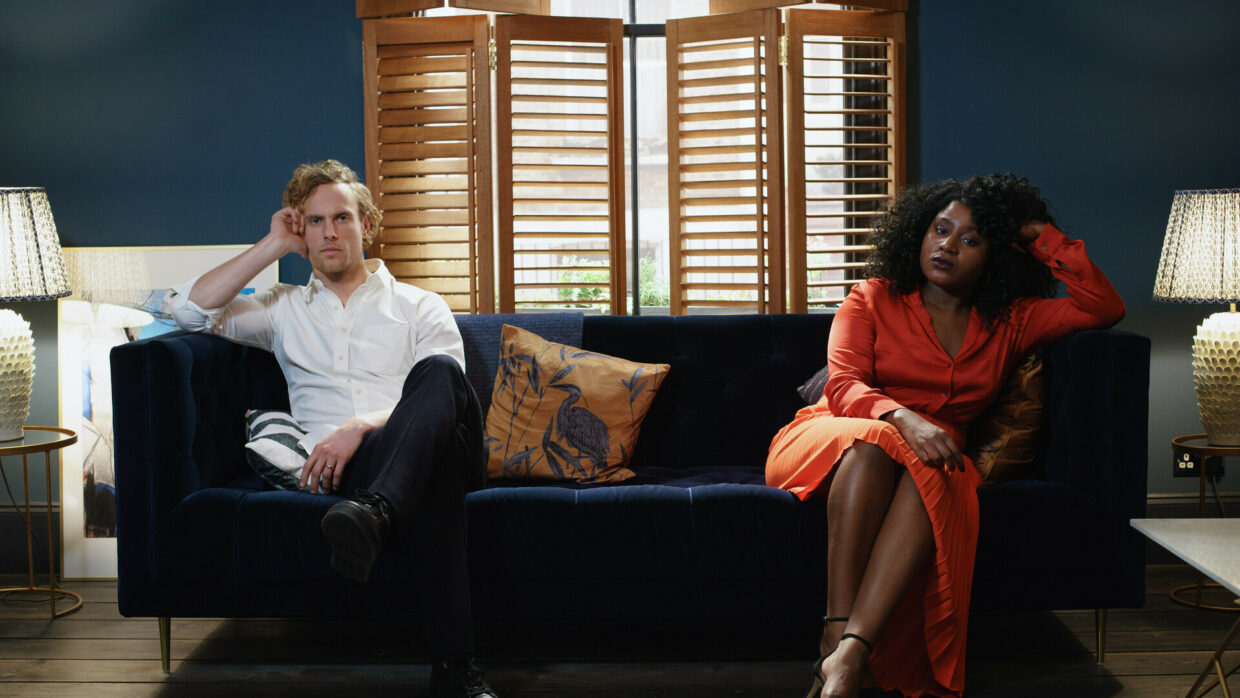 BBC romantic comedy-drama Cheaters is a sexy, messy comedy about love, morality, monogamy and how the heart, brain and body are idiots who are never on the same page.
Cheaters kicks off with a cancelled flight, a chance meeting, and a night of drunken airport-hotel sex between two strangers who'd both prefer to forget it ever happened. Except, they – and their respective partners – are about to become neighbours.
Cheaters stars Susan Wokoma (Enola Holmes) and Joshua McGuire (About Time), with Callie Cooke (Britannia) and Jack Fox (Sanditon) co-starring.
In their four-star review, Financial Times calls Cheaters a "charming… an irreverent look at infidelity…" with "enough wit and unsentimental tenderness… to keep your eyes from wandering."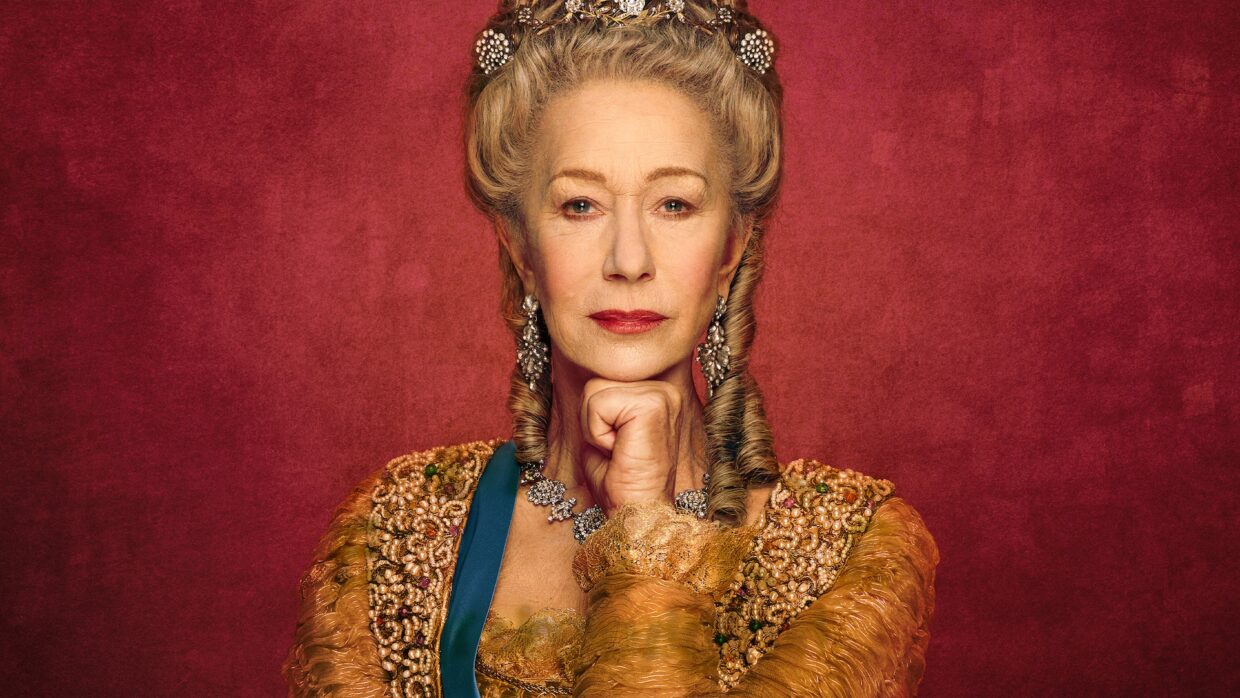 A sumptuous historical drama, HBO's four-part limited series Catherine the Great stars Oscar winner Dame Helen Mirren (who also executive produced) as the 18th-century Empress Regnant of Russia. Determinedly independent in both her political and private life, Catherine became the country's longest-ruling female leader, reforming the empire and presiding over a golden age in Russian history and the age of the Russian Enlightenment.
The Times (UK) says, "Mirren is magnificent as an august, complex Catherine, simultaneously imposing and insecure, underestimated and resented as a woman in power," while the Daily Telegraph (UK) says, "Catherine the Great is… massive, lush, beautiful, and with an element that's so often missing in big dramas about major figures: incredibly human."
---
Best movies to stream
---
Till Death | Stream from 2 May
A woman must fight for her life after she is left handcuffed to her dead husband as part of a sick revenge plot in the 2021 thriller Till Death.
The film stars Megan Fox (Transformers, Rogue), Eoin Macken (Resident Evil: The Final Chapter), and Callan Mulvey (Captain America: The Winter Soldier).
Till Death has a 90% critics rating on Rotten Tomatoes, with Variety saying, "[Debut feature-film director S.K.] Dale's direction and Fox's commitment go a long way toward making Till Death a glossy, entertaining lark."
Swan Song | Stream from 9 May | First on Showmax
A formerly flamboyant hairdresser takes a long walk across a small town to style a dead woman's hair in the fabulously quirky drama Swan Song.
Swan Song has a 92% critics rating on Rotten Tomatoes, and the critics are raving about its legendary star, multiple-award-winning German character actor Udo Kier, with The Hollywood Reporter calling it "a wonderful role for the eternally outré Kier."
The film has racked up awards across the festival circuit, and was nominated for a 2022 GLAAD Media Award for Outstanding Limited Release Film, and for both Best Film Performance (Kier) and Best Indie Movie at the 2022 Queerties.
Written, directed, and produced by award-winning LGBTQI+ filmmaker Todd Stephens, it also stars Jennifer Coolidge (The White Lotus), Linda Evans (Dynasty), and Michael Urie (Younger).
"An Exhilarating and Moving Tribute to a Queer Trailblazer," Slant Magazine headlined, saying the film, "exhilaratingly bridges the gap between two vastly different eras in queer culture," and adding, "as consistently hilarious as Swan Song is, the film's tender side resonates just as memorably."
Aso watch
2 May
A former Secret Service agent takes on the job of bodyguard to an R&B singer in the seventh biggest film of 1992, action drama The Bodyguard. Starring Oscar winner Kevin Costner and legendary R&B star Whitney Houston (in her debut acting role), the film was nominated for two Oscars for its original music and earned Houston two Grammy Awards and an MTV Movie Award.
5 May
The moving love story The Bridges of Madison Country earned Oscar winner Meryl Streep her 1996 nomination for the Academy Award for Best Actress for her starring role opposite Oscar-winner Clint Eastwood, who also directs. Tracing the life-altering encounter between a photographer on assignment to shoot the historic bridges of Madison County and a discontented housewife, the film still holds a 90% critics rating on Rotten Tomatoes, 27 years after its release.
12 May
Inspired by the case files of real-life paranormal investigators Ed and Lorraine Warren, and directed by acclaimed multi-award winner James Wan (Saw, Insidious, Furious 7), The Conjuring (2013) and The Conjuring 2 (2016) both star Oscar nominee Vera Farmiga and Patrick Wilson. The Conjuring won Best Horror at the Saturn Awards, the Critics Choice Awards, the Empire Awards, the Fangoria Chainsaw Awards, the Fright Meter Awards and the IGN Summer Movie Awards, while the franchise is the second-highest-grossing horror franchise of all time, with a collective gross of over $2 billion worldwide.
16 May
Oscar winners Denzel Washington and Russell Crowe star in the acclaimed crime drama American Gangster, which is based on the true story of Harlem drug trafficker Frank Lucas. Directed by four-time Oscar nominee Ridley Scott, the film was nominated for two 2008 Oscars. The stellar cast also includes the likes of Chiwetel Ejiofor, Josh Brolin, Cuba Gooding Jr, Common and Idris Elba.
23 May
Martial arts comedy The Paper Tigers follows three washed-up former Kung Fu prodigies who set out to avenge the death of their former master. The film won several awards on the festival circuit, and has a 98% critics rating on Rotten Tomatoes, with FilmWeek calling it, "a real solid Kung Fu butt-kicker, except that it's funny in that Karate Kid and Rumble in the Bronx kind of way."
23 May
Slapstick, inappropriate and totally hilarious, the National Lampoon Vacation comedy film series is a classic. Now available to stream on Showmax, the box set includes National Lampoon's Vacation (1983), National Lampoon's European Vacation (1985), National Lampoon's Christmas Vacation (1989), National Lampoon's Loaded Weapon 1 (1993), National Lampoon's Vegas Vacation (1997), and Vacation (2015).
Emmy winner Chevy Chase (Community) and nominee Beverly D'Angelo headline most of the films, with the likes of Eugene Levy, Jane Krakowski, Ed Helms, Christina Applegate, Leslie Mann, Chris Hemsworth, Samuel L. Jackson and William Shatner among the casts.
The original film, National Lampoon's Vacation, is still rated at 93% on Rotten Tomatoes.
26 May
With the thrilling news that both Mad Max: The Wasteland and Furiosa are now in development, it's the perfect time to remind yourself why 2015's Mad Max: Fury Road was so brilliant. Starring Charlize Theron as Imperator Furiosa and Tom Hardy as Max, Fury Road won six Oscars. Filmed in Namibia and at the Cape Town Film Studios, the film grossed over $370 million worldwide.
26 May
Based on the true story of airline pilot Chesley Sullenberger's heroic 2009 emergency landing of US Airways Flight 1549 on the Hudson River, and the publicity and investigation that followed, Sully is directed by Clint Eastwood, with Tom Hanks starring alongside Laura Linney and Aaron Eckhart.
26 May
Directed, produced by and starring Clint Eastwood, Gran Torino is among IMDb's Top Movies of All Time. It's still Eastwood's second highest-grossing film to date. It tells the story of a disgruntled Korean War veteran who makes an unexpected connection with a Hmong teenager who tries to steal his prized 1972 Gran Torino.
---
Best African series to watch
---
Barakat | 2 May 2022
Barakat was South Africa's official submission for Best International Feature at the 94th Academy Awards in 2022. This made Amy Jephta (Skemerdans) the fourth female director to be submitted to the Oscars by South Africa, and the first woman of colour.
Barakat follows Muslim widow Aisha Davids as she tries to bring together her fractured family over Eid-al-Fitr to break the news about her new romance.
Vinette Ebrahim (Skemerdans) won Best Actress at Silwerskerm 2022 as the ageing matriarch, while her four sons, still struggling to come to terms with the death of their father two years earlier, are played by Joey Rasdien (Material), Mortimer Williams (Erfsondes), Keeno-Lee Hector (The Riviera) and Danny Ross (Number 37). The cast also includes June van Merch (Sara se Geheim), who won Best Supporting Actress at Silwerskerm 2022, where Barakat also took Best Screenplay, Best Original Score, Costume Design and Production Design, making it this year's biggest winner at the festival.
The touching film has won 13 international awards so far, with New Frame praising it as "a layered, intimate and infinitely human story about a family that provides a powerful counter-narrative to Muslim stereotypes."
Strangers You Know S1-2 | Binge from 2 May
From the producers of Carte Blanche, Strangers You Know is a hard-hitting true-crime docuseries that uncovers the stories behind some of the most brutal crimes in South Africa's recent history, focussing on cases where women lost their lives at the hands of men they knew – and where the murderer has been convicted.
With first-hand commentary from the people closest to the case, the series gives detailed insight into both the reality of each case and the heart of the story, as well as its impact on the family and friends of the victims. It also follows the court cases and the often-frustrating search for justice.
Season 2 includes the tragic cases of Anene Booysen, Jayde Panayiotou, Karabo Mokoena and the Van Breda family.
Aso Egun | First on Showmax | 5 May 2022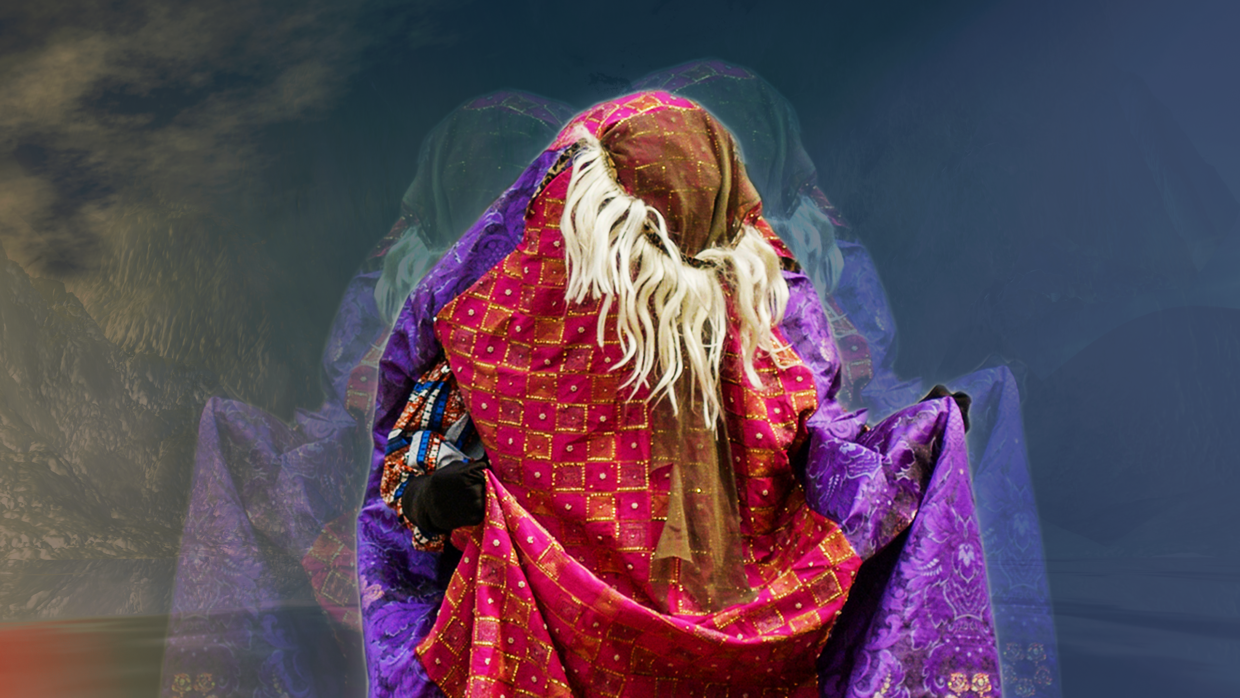 Raised in the UK, Toke Adewuyi is an ambitious young fashion designer who quit her apprenticeship to start her own brand. She enters a fashion competition, one which will see her designs go up against her ex-employer, the infamous ASA. To win, Toke must find something different, something that's never been seen before. She finds what she's looking for – a sacred fabric – but is this the secret to building her fashion empire, or the key to the destruction of all that she loves?
Aso Egun hails from the Multichoice Talent Factory and is produced by Gbenga Gomes and directed by Julie Ako. It stars Belinda Yanga, Seun Ajayi, Philip Francis, Bunmi Sogade and Joke Muyiwa.
New Material | 5 May | First on Showmax
Life is not a funny business, but New Material, the long-awaited sequel to the 2012 triple-SAFTA-winning comedy, Material, definitely is.
Written by Comics Choice Award winner Riaad Moosa and Craig Freimond (Gums & Noses), who also directs, New Material catches up with stand-up comic Cassim almost ten years on, as he tries to figure out family, belonging and taking his comedy from Fordsburg to the world – or at least on a cross-country road trip.
Both Moosa and Vincent Ebrahim (The Kumars at No. 42) reprise their SAFTA-winning roles from the first film, along with Joey Rasdien (Barakat), Carishma Basday (Tali's Baby Diary), Zakeeya Patel (The Girl from St. Agnes) and SAFTA winner Denise Newman (Shirley Adams), while SAFTA winner Schalk Bezuidenhout (Hotel) and Rajesh Gopie (Keeping Up with the Kandasamys) are among the new cast.
The Johnsons S11 | Starts 9 May 2022, same time as Africa Magic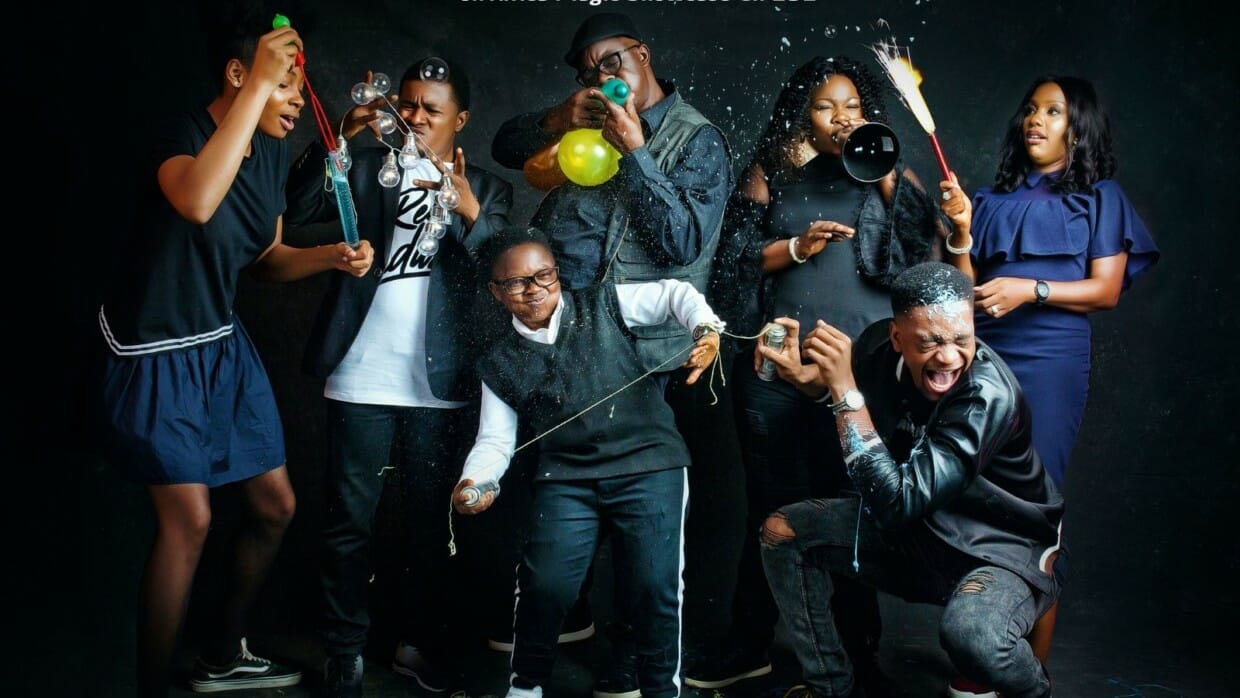 The first family of Lagos is back for a new season of hilarity. One of Nigeria's firm faves, Mr Lucky and his wife Emu Johnson (played by veterans Charles Inojie and Ada Ameh) have their hands full, with their kids Jennifer, Efe, Tari and Blessing all figuring out who they are and what they want in life. Then there's the hilarious Spiff (Samuel Ajibolo, who won an AMVCA for his role) who has been adopted into the Johnson household, and his dad Pablo (Kunle Bamtefa), who's always looking to make money.
Tinsel S15 | Starts 19 May, same time as Africa Magic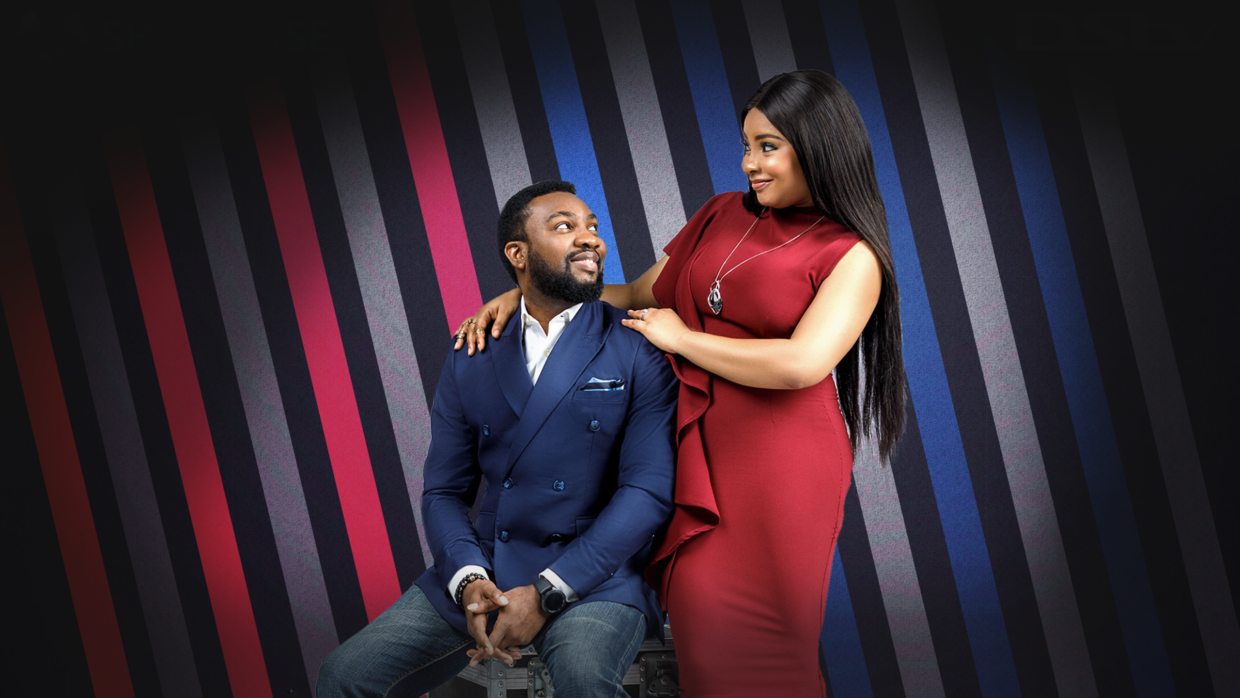 Tinsel is one of Nigeria's longest-running TV shows and has had audiences enthralled with its high production value and a daily dose of drama, scandals and intrigues. Set against the backdrop of the Nigerian film business, it tells the story of Fred Ade-Williams who owns REEL Studios, and his daughter Brenda Nana Mensah who owns Odyssey Pictures. The two go head to head, shaking up the whole industry.
Stream the latest episodes of Tinsel on Mondays to Fridays on Showmax, straight after they air on Africa Magic.
Fried Barry | 19 May 2022
Barry is a drug-addled degenerate who – after yet another bender – is abducted by aliens. Barry takes a backseat as an alien visitor assumes control of his body and takes it for a joyride through Cape Town. What follows is an onslaught of drugs, sex and violence as our alien tourist enters the weird and wonderful world of humankind.
The most critically acclaimed South African sci-fi since District 9 and winner of 17 awards around the world, Ryan Kruger's Fried Barry has an 80% critics rating on Rotten Tomatoes, where it was the 10th best-reviewed sci-fi and fantasy movie of 2021 after its international release on Shudder, with Den of Geek calling it "the hard-R version of ET."
ComicBook.com, in a five-star review, hails it as "the most demented movie of the year… one of the most memorable, visually arresting, and unique movies I've seen in ages," adding that Gary Green gives "the best alien-in-a-human-body performance since Vincent D'Onofrio in Men in Black."
Chapterz S6 | Now streaming, with new episodes express from Pearl Magic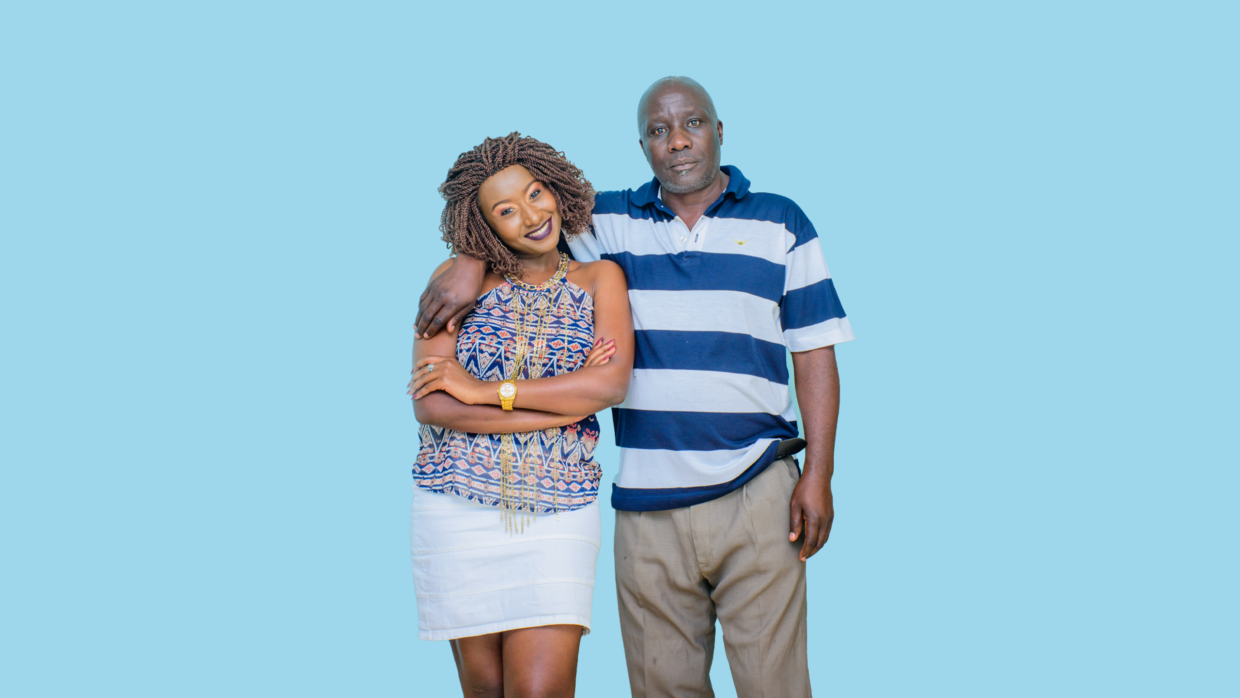 In this Ugandan drama series, the wealthy Musoke family may seem perfect on the outside, but they have their own challenges and scandals going on behind closed doors. For every chapter written, there are invisible verses. For every human, there are skeletons in the closet.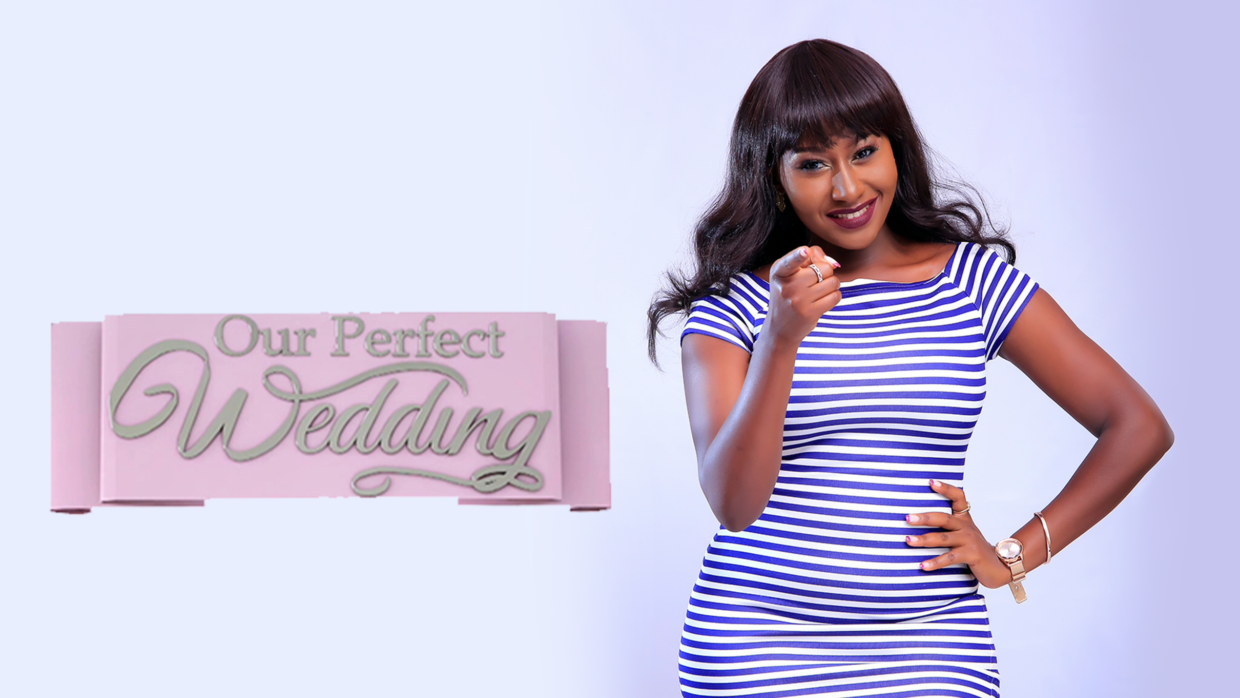 The ups, the downs, the tears, the joy and the skips of the heart. Our Perfect Wedding: Uganda brings you this and more as you watch the couple make decisions on the most important items on their wedding wishlist, that will make their day forever memorable.
TAXI 24 S1-2 | TBC
Taxi 24 is a passenger taxi that normally goes on a long route but fails to get to its final destination on time due to so many problems along the way. The driver and his conductor are always on each other's throats trying to solve the problems with their passengers.
Also Watch:
2 May
Season 4 of Mzansi Magic's ever-popular hit reality series I Blew It brings us more real stories of people who came into and very quickly lost their fortunes.
9 May
Gifted spiritual medium Lloyd Radebe continues in his quest to help individuals and families find clarity, guidance and healing as they navigate their spiritual plights and journeys in Season 3 of the reality series Ubizo.
19 May
The hit romantic road-trip comedy White Wedding was South Africa's official submission for the 2010 Academy Awards and earned Kenneth Nkosi (Tsotsi) a SAFTA for his role as groom-to-be Elvis opposite Rapulana Seiphemo (Jerusalema) as his best man, Tumi. The pair also co-wrote the film, alongside SAFTA-winning director-producer Jann Turner (Hard Copy). Zandile Msutwana, Marcel van Heerden and Mbulelo Grootboom are also among the cast, along with Doctor Who Jodie Whittaker.
---
New kids shows to stream
---
Moominvalley S3 | Stream from 5 May | First on Showmax
Moominvalley, adapted from Tove Jansson's beloved tales of the Moomin family, has won multiple international awards.
Season 3 opens with the Moomins returning home to find a charismatic 'wise leader' telling everyone there should be no rules! Moominvalley is divided in chaos and it falls to Moominmamma to try to bring everyone together.
Moominvalley's stellar voice cast includes Matt Berry (What We Do in the Shadows) as Moominpappa and Rosamund Pike (Gone Girl) as Moominmamma, not to mention the likes of Absolutely Fabulous star Jennifer Saunders, Richard Ayoade (The IT Crowd) and Bel Powley (The Morning Show), and author Will Self. Jack Rowan (Noughts + Crosses) replaces Taron Egerton as the voice of Moomintroll this season.
Since their first publication in 1945, the Moomin books have been translated into more than 50 languages. As The Guardian says, "This loving, lavishly produced adaptation couldn't be more timely: never has there been a better moment to introduce the Moomins, with all their optimism, openness and hospitality, their deep connection with nature and anti-consumerist ethos (without ever being pompous – with the exception, perhaps, of Moominpappa), to a new audience, and hopefully readership."
The Boss Baby: Family Business | Stream from 30 May, 1 day after M-Net Kids movie
From DreamWorks Animation (who've given us blockbusters like Shrek, The Croods, and Trolls, and just released The Bad Guys), The Boss Baby: Family Business (aka The Boss Baby 2) catches up with the now-adult Templeton brothers, who've drifted apart, until a new boss baby with a cutting-edge approach sets out to bring them together again – and save childhood along the way.
The film's all-star voice cast includes gravelly-voiced Alec Baldwin, who reprises his role as the Boss Baby alongside the likes of James Marsden, Jeff Goldblum and more.
Family Business is "a delightful mix of understated humor, wild fantasy, cheeky needle-drop songs and some of the best-constructed action scenes in animated films," says Movie Mom.
And if your own baby bosses just cannot wait till the 30th, you can catch the 2017 Oscar-nominated first film, The Boss Baby, from 12 May.
---
Best documentary and non-fiction to stream
---
Rita Moreno: Just a Girl Who Decided to Go for It | 6 May | First on Showmax
This doccie tracks the remarkable life and career of iconic Hollywood trailblazer and living legend Rita Moreno, from her humble beginnings in Puerto Rico to global success on both Broadway and the big screen.
One of just 16 people to have achieved the coveted EGOT (winning an Emmy, a Grammy, an Oscar, and a Tony), with a Peabody Award to boot, Rita is best remembered for her role as Anita in 1961's musical blockbuster West Side Story – a film she returned to in the 2021 Spielberg adaptation. In a career spanning eight decades, she's also had memorable roles in everything from Singin' in the Rain and The King and I to the 80s classic series 9 to 5, and award-winning prison drama Oz.
Just a Girl is executive produced by Lin-Manuel Miranda and Norman Lear (Maude) and has a 95% critics rating on Rotten Tomatoes, where the critics consensus says, "An affecting profile of screen legend Rita Moreno, Just a Girl is at once a sharp critique of the industry's crushing inequities and a beautiful homage to an artist who never backed down despite the odds."
Yusuf Hawkins: Storm Over Brooklyn | 6 May
This topical HBO documentary examines the events surrounding the murder of Yusuf Hawkins, a Black American teenager who was killed by a group of white youths.
Yusuf, to whom Spike Lee's 1991 film Jungle Fever is dedicated, was just 16 on 23 August 1989, when he and his friends were attacked by a mob of angry Italian youths in Bensonhurst, Brooklyn, in New York City, sparking protests and a deep racial divide.
Drawing on archival footage and interviews with city officials, activists, the family and friends who were there, as well as Joseph Fama, the man convicted of firing the shot that killed Hawkins, the documentary tries to uncover the impetus behind the tragedy, and highlight the systemic racism still existing today.
It has an 87% critics rating on Rotten Tomatoes, with Salon.com saying, "Voices past and present give Storm Over Brooklyn a piercing relevance in the here and now, whether by what they're saying or what they represent."
Killing Patient Zero | 6 May
Killing Patient Zero tells the story of Gaëtan Dugas, the Canadian man who became the "face of AIDS" and was wrongfully blamed for spreading the epidemic.
Gaëtan Dugas was openly gay. In the early 1980s he contracted what was then termed "gay cancer", becoming one of the earliest diagnosed HIV/AIDS patients in North America. But after providing blood samples and the names of his numerous former sex partners, Dugas found himself demonised for his promiscuity, and wrongfully identified as patient zero.
Helmed by award-winning writer-director Laurie Lynd (Schitt's Creek, Murdoch Mysteries), who was nominated for the Directors Guild of Canada Award for Excellence in Documentary, Killing Patient Zero was an official selection at Hot Docs and has a 100% critics rating on Rotten Tomatoes, with Globe and Mail saying, "Lynd has restored Dugas to imperfect flesh and blood. That is achievement enough."
---
Also on Showmax in May
1 May
Honour
2 May
The Corruptor | Cradle 2 The Grave | Point of No Return | Seun
5 May
#WeAreDyingHere | Action Jackson | The God Committee | Mpho | The Woman Who Lives | Nights in Rodhanthe | Scooby-Doo! The Sword and the Scoob! | Split
6 May
Girl Powered: The Spice Girls Story | Inside the Mind | Lennon's Last Weekend
9 May
Eintlik Nogal Baie | Gold | Murder By Numbers | My Kitchen Rules S3 | Not Everything is Black & White | Ready to Rumble | She Ball | Somer Son
12 May
Every Breath You Take | Lights Out | Murder at 1600 | Nexus | The Other Side | Straight Outta Nowhere: Scooby Doo! Meets Courage the Cowardly Dog
16 May
Charming the Hearts of Men | The Devil's Advocate | Dumb and Dumberer | Forgetting Sarah Marshall | Hier Graan ons Alweer S20 | An Imperfect Murder | Mpali S4 | A Perfect Murder | Prime Circle – Music in Empty Spaces
19 May
A Cinderella Story: Starstruck | Finding You | Fracture | Going the Distance | The Intern | Silk Road | Sonskyn Beperk | Van der Merwe | The Virtuoso
23 May
Around the World in 80 Days | Inspector Sunshine | Paradise Cove | Spasie S1
26 May
Father's Day | The Incredible Burt Wonderstone | The Island | Lucky You | Mortal Kombat Legends: Battle of the Realms | Send it | Son of the South
30 May
The Avengers | Into the Storm | The Losers | Mortal Kombat