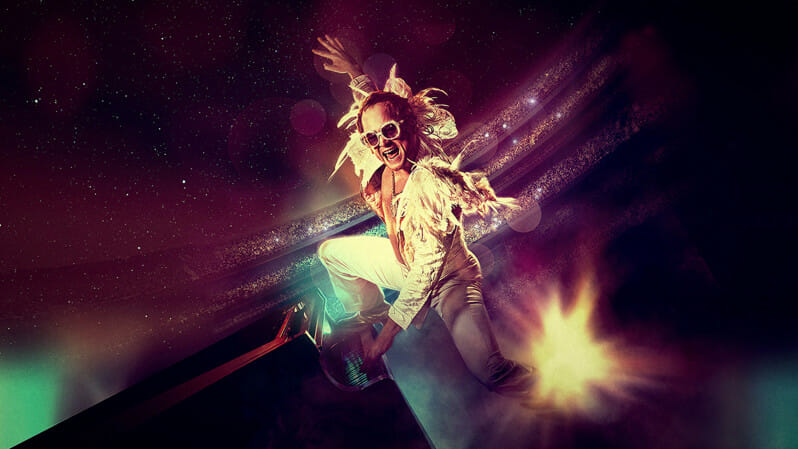 10 February 2020
Rocketman (2019)
---
Update: This is no longer on Showmax. Find your next binge in the full catalogue here.
---
Rock biopic meets musical fantasy in this fabulous rollercoaster of a movie about a little boy called Reginald Kenneth Dwight, who grew up to be one of the greatest musical icons of all time – Elton John.
With Elton and his long-time lyricist, Bernie Taupin, collaborating on the music, it's no surprise that the movie won Best Original Song at the 2020 Oscars. It also won the same award at the 2020 Golden Globes, along with awards for Taron Egerton in the title role and a nomination for Best Musical or Comedy.
Taron stars alongside Richard Madden (Game of Thrones' Robb Stark), Jamie Bell (Billy in Billy Elliot) and Bryce Dallas Howard (Jurassic World's Claire and Hilly from The Help). Rocketman was penned by Billy Elliot writer Lee Hall and directed by double-BAFTA Award nominee Dexter Fletcher (who took Bohemian Rhapsody to completion after Bryan Singer was fired).
The movie scored 89% on Rotten Tomatoes, so it got plenty of love from critics to go with its awards.