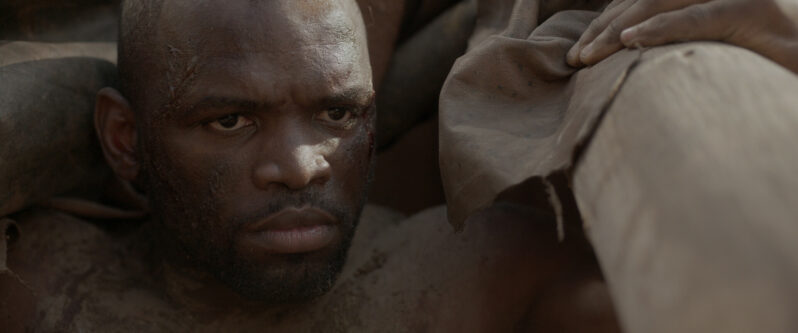 "Muscles were the real wardrobe" Siv Ngesi on his role in fantasy epic Blood Psalms
Watch all of it now
The first two episodes of Blood Psalms, an epic, action-packed Showmax Original African fantasy series, are now streaming, with new episodes every Wednesday until the end of November 2022.
2022 SAFTA nominee Siv Ngesi (Showmax Original DAM, The Woman King) plays Onyo, Lord of the Netherworld. Not belonging to any tribe, Onyo ends up in the Akachi sacrificial pit. But with strength and power beyond measure, Onyo is more concerned about his own powers than any other enemy.
We caught up with Ngesi about his role in the biggest and most ambitious Showmax Original series yet.
How would you describe Blood Psalms?
Blood Psalms is about this incredible out-of-this-world world. It's like Game of Thrones but in ancient Africa. It's never been done on African soil. It's mind-blowing.
The cinematography and makeup are world-class: it could be nominated for an Emmy or a Golden Globe.
I'm very proud of this project. South African content creation has come a long way.
What prep did you do for the role?
For Blood Psalms, Jahmil wanted me to be very big, so I'd been training for months. Luckily they did it a few months after I had done a Men's Health cover, so I am solid muscle in Blood Psalms. I had been gyming and eating differently for months, really building the muscle as much as possible. We also did a training camp before, like an army training camp, to try to become a team and that was incredible.
Tell us about your wardrobe
Wardrobe put me in as minimal clothing as possible, like a loincloth. So muscles were the real wardrobe for Onyo.
A lot of South African actors don't spend enough time on their body. I'm gonna say that outright. A lot of them become very lazy as soon as they become popular and they stop going to gym. Jahmil kept telling us all that we would have to work out because in those days you wouldn't have fat warriors.
But the best work was done definitely by makeup. It took a good three-and-a-half hours in a makeup chair to put scars and whip marks on my back to show what this guy has experienced in his painful life.
Onyo is quite a silent character, which is brilliant: I never had to learn too many lines, but he's still quite prominent.
How were the fight scenes?
I box so it was very simple. I had a day of fight scenes that I had to learn choreography for and I had to fight off nine people. It's an incredible scene.
I am Cape Town-based so when you land (in Johannesburg), you are now at an altitude where it's very difficult to do nine fight scenes because the air is so thin. But when you have a director like Jahmil, who knows everything I can do, he knows my physicality, he knows that I come from a boxing background, he was like, "I know you can do it."
This is your third Showmax Original, after DAM and Tali's Baby Diary last year. Why do you keep coming back to Showmax?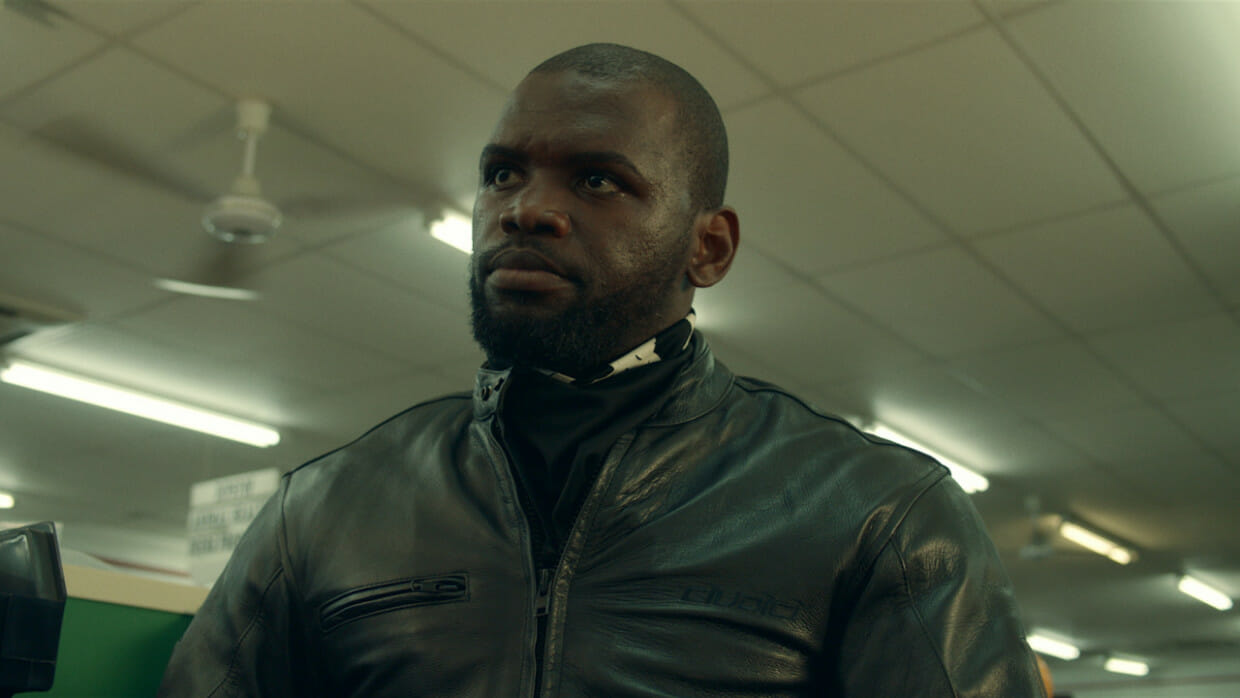 Showmax is doing a great job: they definitely are under pressure to create incredible Originals and incredible South African content. People should really support them: I love the content that's on there. And I don't think you should support content because it's African: you should support content because it's quality.
What's next for Siv Ngesi?
I love working on my craft as much as possible and I pride myself on variety and depth and vulnerability. I've been lucky that there are directors out there who have seen that, and who look beyond my online or comedy personas.
I believe I'm one of the greatest South African entertainers and I believe I will be one of the greatest there ever has been. I'm on a mission to show and prove that.
Now streaming, first on Showmax
Shot in the Eastern Cape, Gauteng and North West provinces, Blood Psalms is a Showmax Original in partnership with CANAL+, the Department of Trade, Industry and Competition, the Eastern Cape Economic Development Corporation (ECDC), the National Film and Video Foundation (NFVF) and the MultiChoice Innovation Fund, which supports South Africa's most exciting entrepreneurs, enabling them to bring their unique, innovative and creative business ideas to life.
The first episodes of Blood Psalms are now streaming on Showmax, with new episodes every Wednesday until the end of November 2022.