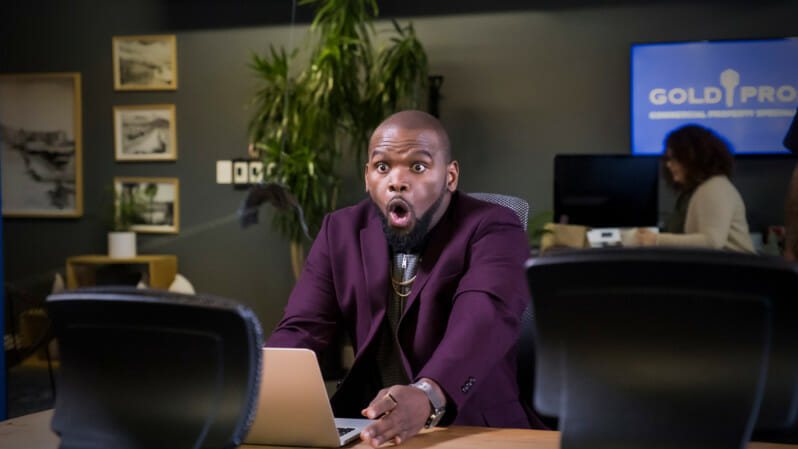 These are the best comedy series and movies to watch on Showmax
Browse all series now
You deserve a break from life. And a funny one at that. So get your favourite snacks ready and put on the most comfortable gear you have, because these are the best comedy series and movies that made for binge-watching.
Here are some of the best comedy series and movies to watch right now on Showmax.
Series
Tali's back! In the hilarious mockumentary Tali's Baby Diary, an unexpected pregnancy forces Tali (Julia Anastasopoulos, aka SuzelleDIY) into a desperate pivot from Insta-influencer to wholesome momfluencer, as Darren (Anton Taylor) and Rael (Glen Biderman-Pam) navigate the choppy waters of the Cape Town property game. But as the nine-month clock ticks down, Tali and the boys are forced to face the bigger questions about life, love and parenthood. Tali's Wedding Diary is also a Showmax Original.
The #2 show on Rotten Tomatoes' Best TV of 2021 (So Far), comedy-drama series Hacks centres on legendary Las Vegas comedian Deborah Vance (Jean Smart), who takes on an entitled, down-on-her-luck Gen Z comedy writer in a bid to find fresh material and remain relevant as her performance dates start to dwindle.
HBO's Somebody Somewhere centres on Sam, a 40-something woman grappling with loss and acceptance as she fields a mid-life crisis following her sister's death. Sam returns to her hometown but struggles to fit into its mould, until she finds her saving grace in singing, and a community of outsiders who don't fit in, and don't give up.
Danny McBride, John Goodman and Adam DeVine play the members of a world-famous televangelist family. They lead opulent lives funded by their followers, but it could all be threatened by their dark secrets. Watch now »
This grown-up comedy follows a group of friends exploring all the ups and downs of love and solving life's problems over a glass or two of good wine.
Suzie (Billie Piper from Penny Dreadful and Secret Diary of a Call Girl) has her life upended when she is hacked and pictures of her emerge in an extremely compromising position. Her world unravels in this dark comedy drama.
Set over the course of a week, HBO comedy drama The White Lotus follows hotel guests at an exclusive Hawaiian resort as they relax and rejuvenate in paradise. With each passing day, a darker complexity emerges in these picture-perfect travellers, the hotel's cheerful employees, and the idyllic locale itself.
Is humanity worth saving? This is the dilemma faced by a crash-landed alien (Alan Tudyk from Firefly) who takes on the identity of a small-town Colorado doctor who helps solve crimes. Based on the Dark Horse comic book series.
A raw comedy of city life following Dan and Kevin, who play characters struggling to thrive in their new surroundings in Flatbush, Brooklyn.
Golden Globe winner Hugh Laurie drives this HBO sci-fi comedy. A space cruise ship with rich and spoiled tourists is thrown off course and It's up to a troubled crew to get them back to Earth.
Austin Winsberg (Gossip Girl) creates this charming, joyful and zany musical comedy. Jane Levy, (Suburgatory) is a woman who discovers that she can hear people's thoughts as songs and musical numbers.
A water park employee becomes a widow after her husband, who's caught up in a cultish pyramid scheme, has a tragic accident. She'll do whatever it takes to keep a roof over her and her daughter's head.
A spinoff of the movie Skate Kitchen, Betty explores the lives of a diverse group of young women trying hard to stand out in the male-dominated world of skateboarding in New York.
Black women are meant to be strong and proud. But Issa and Molly's friendship thrives on their insecurities in this side-splitting new comedy show, a fresh look at being yourself.
Pack your padkos! Skhumba and six of his comedian friends go back to their roots, travelling to their hometowns, from Kempton Park to Empangeni and everywhere in between, in the ultimate South African comedy road trip.
Seventeen years ago, Ruby and Billy made a pact that if one of them texted the word "run", the other would drop everything to meet up in New York. Executive produced by Fleabag's Phoebe Waller-Bridge.
Get your fix of witty wisecracks and baffling cases with all eight seasons of this smash-hit show starring Hugh Laurie as Dr Gregory House from the very beginning. House may be a bully, but he's also a medical genius.
The men and women of Brooklyn's 99th Precinct may be New York's not-so-finest, but they handle cases with humour and heart. In the seventh season, Captain Holt goes back on the beat, and Jake and Amy think about starting a family. This perennial favourite may be our number-one pick out of the best comedy series and movies on Showmax.
Attention all Superstore fans! All seasons of the hilarious workplace comedy are now streaming on Showmax. Follow all the misadventures of the motley crew of the Cloud 9 department store.
Celebrities including Angela Bassett and Laverne Cox join the regular cast, comprising four black female comedians, as guest stars in some of the most hilarious sketches ever seen.
Kathryn Hahn stars as Eve, a divorcee whose son has just left for college. She has to start building a life of her own, and experiences a personal and sexual awakening. This is one of the sexiest titles on this list of the best comedy series and movies on Showmax.
Based on the film of the same name, this hilarious mockumentary series follows the lives of three vampires who've been living as roommates on Staten Island for hundreds and hundreds of years.
A group of friends turn their love for all things creepy and eerie into a peculiar business that introduces real horror into people's lives. Starring, written and produced by SNL's Fred Armisen.
Award winner Julia Louis-Dreyfus is back as Selina Meyer. In this final season, she spends her time winning over rich donors and dodging threats from her challengers, with her on-again, off-again band of misfits at her side.
A homage to the novel of the same name by Elmore Leonard, the series follows the antics of gangster Miles Daly (Chris O'Dowd) whose attempt at changing professions gets him tangled in a web of filmmakers and crime bosses.
From drunken rats who misplaced their car to stuck-up horses, the characters in the third season of the hilarious and fearless animated series continue to push the envelope in a post-apocalyptic New York devoid of human beings.
James Brown, Betty Davis and George Clinton are just three of the influential musicians who get the Mike Judge treatment in the second season of his HBO show featuring animated interviews with those who were close to the stars.
After catching his wife cheating, aspiring stand-up comedian Pete's life is flipped upside down. Now homeless, he "crashes" on the couches of various funny people who help him go after his goal of telling jokes for a living.
SNL alum Bill Hader stars as ex-marine Barry Berkman. Barry, who works as a hitman, is depressed and lonely. Then a job (to kill an aspiring actor) takes him to LA, where he finds some kindred spirits on the theatre scene.
When Sally is courted by the free-spirited Emma, she drops her boring fiancé for a wild affair. Emma might not be as harmless as she seems – but maybe that's exactly what Sally needs. Quirky British comedy.
Try as he might, Larry just can't seem to please those around him. Even simple tasks like firing his assistant or going to the doctor backfire on him. But Larry is his own worst enemy, which is why we all love this show.
Witness the beauty and ugliness of contemporary American life in this hilarious skit show. The incredible cast tackles everything from the patriarchy to racism in a series like you've never seen before.
Amy is successful, but self-destructive. When she finally goes off the deep end, she books herself into a retreat where she finds enlightenment. Alas, her friends and family back home aren't a fan of this new, improved Amy.
Jennifer Garner leads a stellar cast in this HBO original about an obsessively organised woman who arranges a birthday camping trip where she tries to aggressively control everything. But the others have different plans…
High Maintenance follows an NYC pot dealer with a list of clients with neuroses as diverse as the city, providing a glimpse into the private lives of customers – and how they light things up.
Meet six young men who founded a startup company in Silicon Valley. In today's high-tech gold rush, these geeks are the most qualified to strike success.
---
Movies
---
To sell the South Side barbershop he inherited from his father, or start a business that will unit the local community? Ice Cube stars as Calvin, who faces a tough decision. The sequels Barbershop 2: Back in Business, Barbershop: The Next Cut and Beauty Shop are also on Showmax.
Boy meets girl in this two-time Golden Globe-nominated rom-com with a twist. Two wedding guests find themselves stuck in a time loop, reliving the same day over and over again.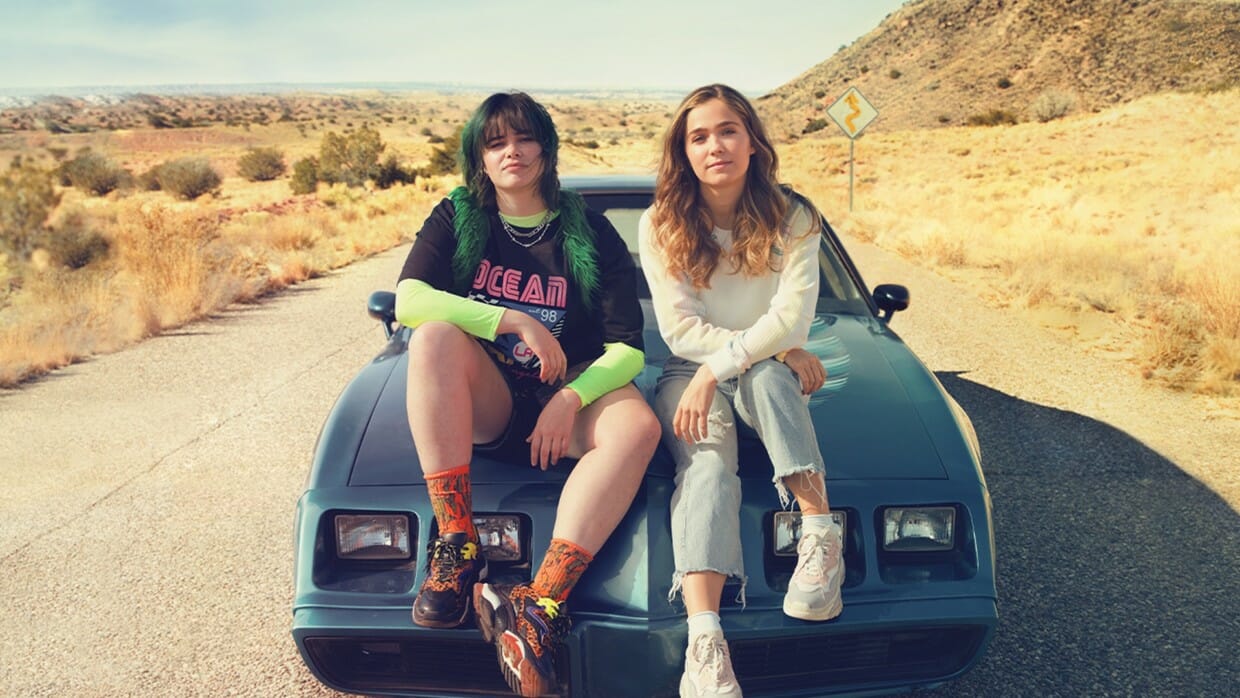 A teenager's promising college-bound future is threatened when she realises she is pregnant. She makes a difficult decision that leads her on a hilarious road trip to New Mexico over three days with her ex-best friend. Though it deals with serious themes, this clever, fast-paced film absolutely deserves its place on the list of best comedy series and movies on Showmax.
Robert De Niro might have met his match in this family comedy. Upset that he has to share the room he loves with his grandpa, Peter decides to declare war in an attempt to get it back.
A Korean film that won the Oscar for best movie and director. Bong Joon Ho's movie explores greed and classism between two families, the wealthy Parks, and the poor Kims.
After splitting with the Joker, Harley Quinn (Margot Robbie) joins superheroes to save a young girl from an evil crime lord.
Oscar-nominated comedian Melissa McCarthy stars in another off-the-wall comedy. A woman, down on her luck, goes on a road trip with her profane hard-drinking grandmother.
A spy comedy starring former wrestler Dave Bautista. When JJ is asked to spy on a mother and her 9-year-old daughter, he finds his CIA career in the hands of the young girl.
A bright and mostly innocent teenager attempts to navigate high school under the guidance of his college dropout best friend (comedian Pete Davidson from Saturday Night Live).
Commitment-phobes Mara and Jake are perfectly happy until their relationship is put to the ultimate test: seven weddings in one year. Fun romcom starring Modern Family's Sarah Hyland.
Alexandra Daddario leads this crazy rom-com. Thinking their plane is about to crash, Emma tells a stranger her secrets. But he is not a stranger, he is her company's young CEO. Alexandra Daddario (The White Lotus) stars as Emma.
Robert Downey Jr. leads an all-star cast in this amazing family film. A physician who can talk to animals embarks on an adventure to find a legendary island.
On the eve of their graduation, two high school girls realise they spent too much time working and too little time playing. They're determined to make up for lost time by cramming as much fun as possible into one night.
A joyous family reunion becomes a hilarious nightmare as Madea and the crew travel to backwoods Georgia, where they find themselves unexpectedly planning a funeral that might unveil unsavoury family secrets. Tyler Perry's Boo 2! A Madea Halloween and Tyler Perry's A Madea Christmas are also on Showmax.
Diane Keaton plays Martha, a woman who moves into a retirement community where she starts a cheerleading squad, proving that it's never too late in life to follow your dreams.
A woman struggling with insecurity wakes from a fall believing she is gorgeous and capable. Her new confidence enables her to live fearlessly, but what will happen when she realises her appearance hasn't actually changed?
---
More comedy to stream
---