8 May 2023
Barry Season 4: How did we get here?
New episodes of HBO's Barry Season 4 land on Showmax every Monday, express from the US. At the time of writing, we are halfway through the season, which will be the last one of the series. As we recap the ways the main characters have landed themselves in their various messes, note that this article contains spoilers left and right. To catch up for yourself, stream Seasons 1 to 3 of Barry, all on Showmax.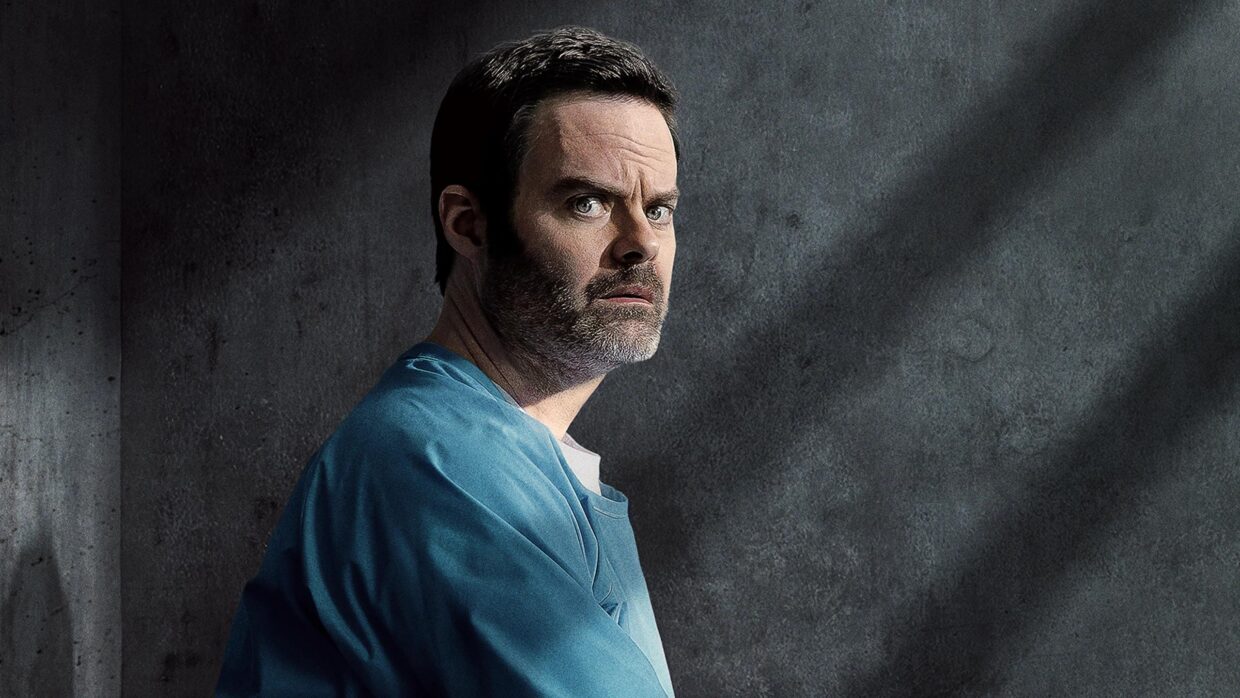 Christobal and NoHo Hank's shared dream of a gangster utopia is buried in the sand. Actress Sally's former star on the rise has collapsed into a black hole of bad publicity, while Sally and Barry's former acting coach Gene Cousineau is on the run from Barry, who has escaped prison and run away with Sally, while his hitman handler Fuches has been beaten black and blue behind bars.
In a flash forward, we see Barry and Sally raising a troubled young boy out in the wasteland of his childhood home. In the fridge? Nothing but six bottles of wine, a six-pack of beer, a partly eaten donut, and a lonely box of leftovers – an echo of the apology "meal" that Sally arranged (in Season 3, episode 2) to appease Barry. Is this another of Barry's weirdly underdeveloped fantasies about his future? Horrifyingly, no. This is a glimpse of the real future, as the series prepares to take an eight-year time jump in episode 5.
So how did we get here? In Season 2, episode 4, Gene told Barry, "I pray that human beings can change their nature. Because if we can't, then you and I are in deep trouble." Well, it turns out in Barry, the road to hell is paved with second chances to change, starting … now.
Barry (Bill Hader)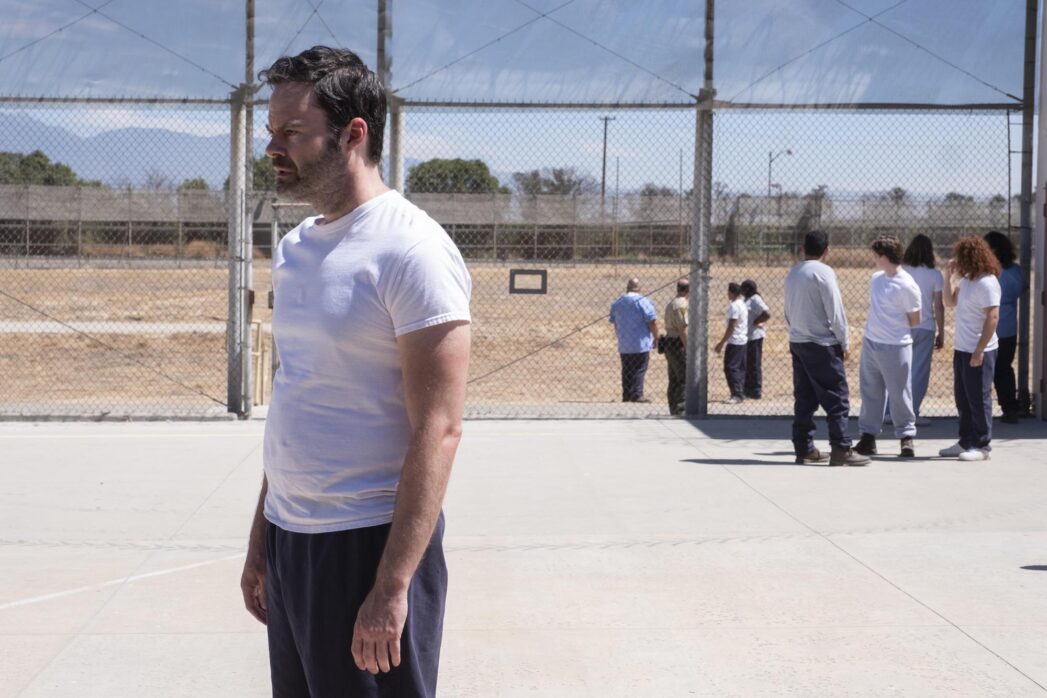 Depressed Marine-turned-hitman Barry Berkman wound up in LA when his handler, Fuches, (a friend of his father's who'd lured him into the life after Barry massacred three civilians in Korengal, Afghanistan, to avenge his friend Albert's shooting) sent him to carry out a contract killing on behalf of a Chechen gang.
In LA, Barry became determined to leave killing and become an actor after joining Gene Cousineau's class and meeting Sally. But every time an obstacle appeared in his path, he'd kill to remove it. One of those obstacles was detective Janice Moss, the woman Gene fell in love with while she was investigating the murder of a student – Ryan, the man Barry was sent to kill by the Chechens.
Janice's death became the key to Barry winding up in jail. When Barry tried to "break up" with Fuches, vengeful Fuches led Gene to where Barry had hidden Janice's corpse and told him that Barry had killed her. While Barry tried to "apologise" to Gene by getting his career back on track, Gene worked with the police and Janice's father, Jim, to catch Barry red handed.
Barry was behind bars awaiting trial when Hank sent an assassin to kill him because Fuches (who'd briefly reconciled with Barry in jail until Barry double crossed him) revealed that Barry had told the cops every detail about the key figures in LA's underworld, including Hank and his lover, Christobal. After the assassination attempt derailed, Barry escaped and took Sally on the run with him.
Sally (Sarah Goldman)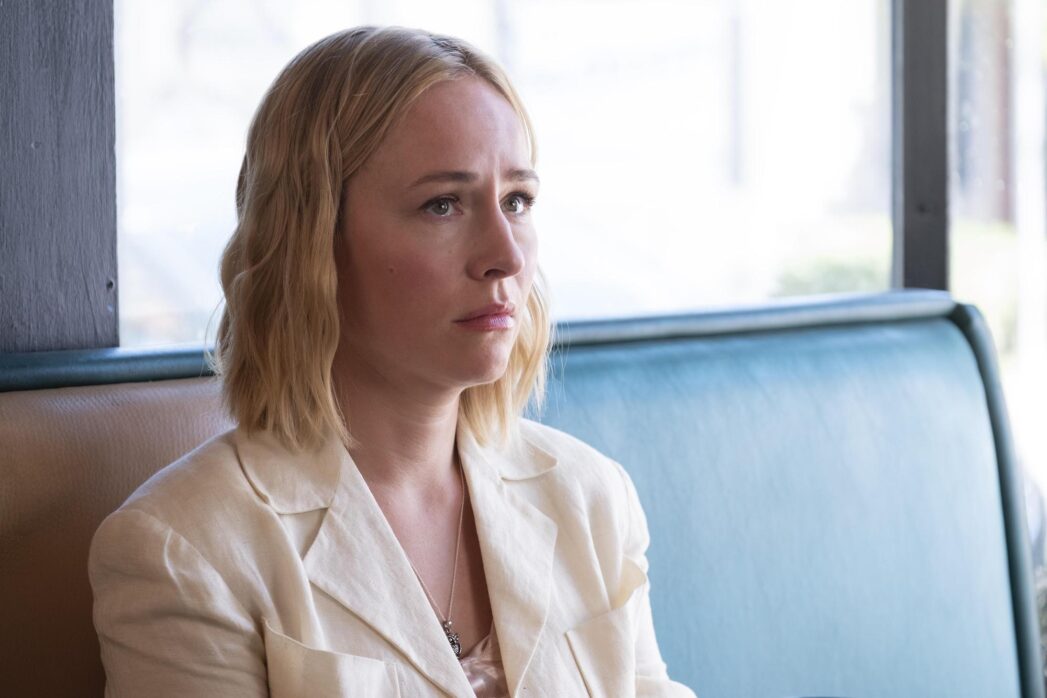 Actress Sally Reed grew up in a home with a manipulative mother and ineffective father. The damage they caused led to her landing in an abusive marriage with a man named Sam when she was just 18 years old, and falling into a pattern of appeasing, apologising and taking the blame for his violent outbursts.
After escaping Sam, who'd nearly choked her to death, and fleeing to LA, Sally became a desperate, struggling actress. Gene's abusive teaching methods (called out by her own students when she tried to use them in Season 4) reinforced her desperation to please. Barry joined Gene's class and latched onto Sally, becoming her new boyfriend. Sally played out a wish fulfilment fantasy about how she left Sam on stage, which became a critical hit and led to her landing her own TV show, Joplin, as a writer/creator/actress.
But Sally's desperate selfishness undermined her relationships, and after her belittled and abused "assistant" Natalie stole her ideas, she recorded Sally blowing up at her in a jealous rage. Sally was promptly cancelled when she tried to justify her behaviour online, and she went on to burn every bridge until she was ready to run away with Barry – a man she's broken up with when she finally accepted that she was slipping back into the pattern of abuse.
Gene (Henry Winkler)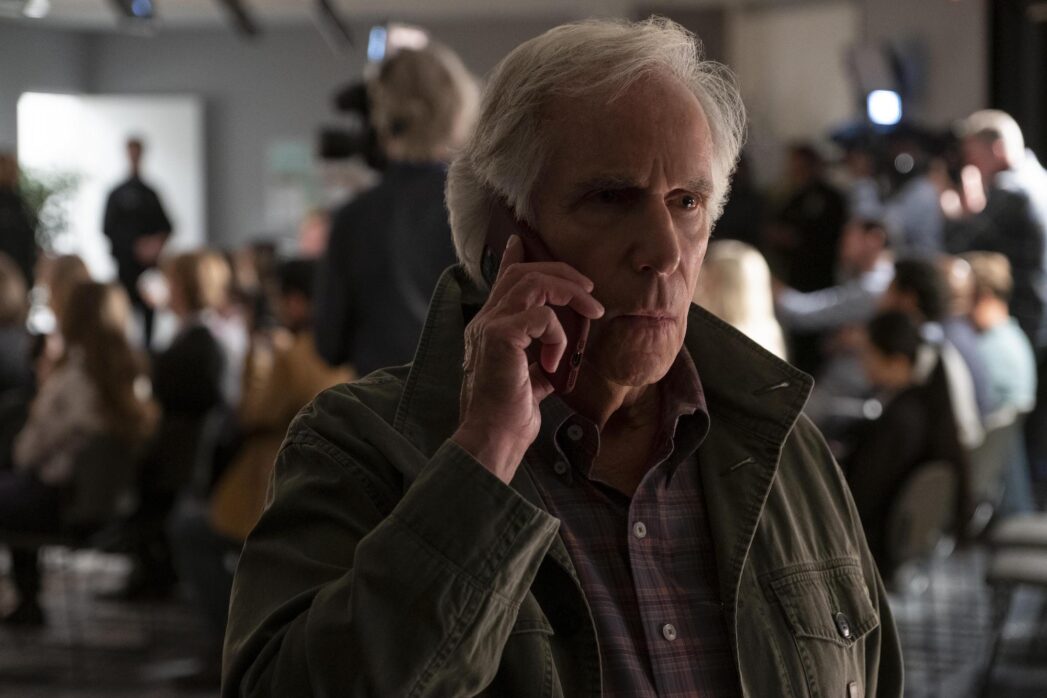 Actor Gene Cousineau turned to teaching after decades of egomania, abusive behaviour and violent outbursts led to him being too much for even Hollywood to stomach (a history hilariously outlined by his agent in Season 3, episode 5).
Gene also lost contact with his son Leo thanks to his complete self absorption. After meeting Barry and becoming his mentor, Gene was inspired to try to mend his relationship with Leo. And when Janice arrived in his life, things were looking rosy – until he inadvertently clued Barry in to the fact that Janice was on his trail, and Barry murdered her at the end of Season 1.
Throughout Season 3, Barry tried to "earn" Gene's forgiveness by kidnapping him, threatening to kill his son and grandson unless he kept his mouth shut and cooperated. With Gene under control, Barry went about landing him roles and getting his career out of mothballs. Gene seemed to have the world at his feet after Janice's father, Jim, helped him to entrap and capture Barry at the end of Season 3. He was a hero, his reputation was on the mend, and he was the star of his own acting masterclass series.
But Gene couldn't resist stroking his own ego even further, and despite Jim's warning to avoid the press, he staged a one-man show for a reporter, based on his experiences with Barry. The reporter visited Jim and Barry to confirm Gene's story, and Gene was forced to flee to his remote cabin in the woods when Barry escaped. He was armed and waiting for Barry and, seeing a figure at the door, he shot and ran. Gene didn't realise that his paranoia would have a devastating effect on his own family … or that Barry wasn't thinking of him at all.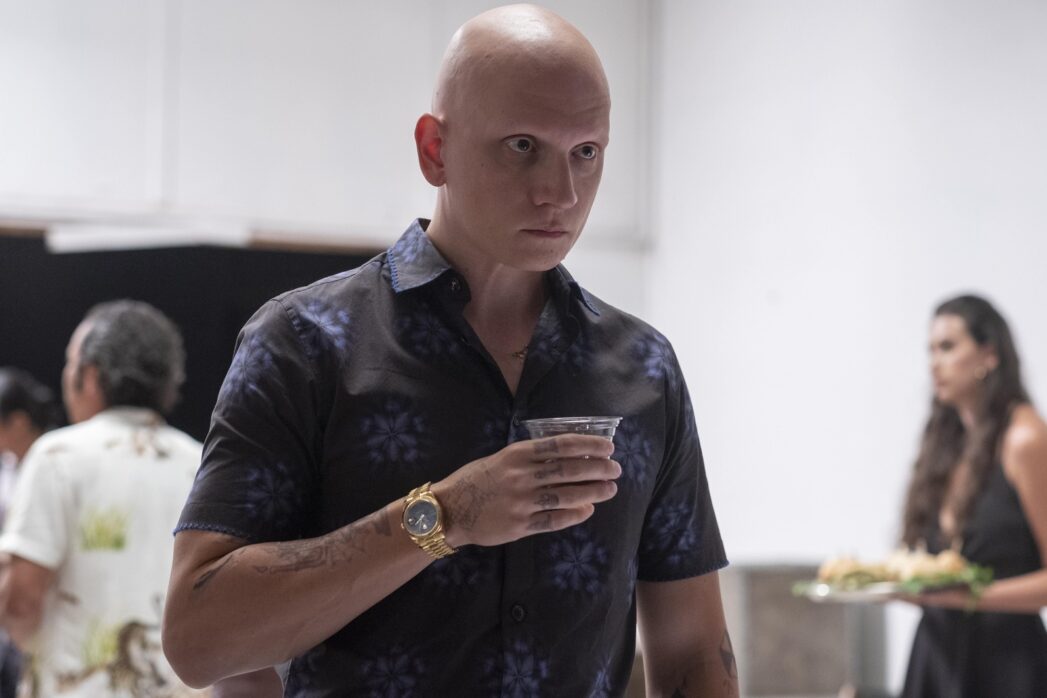 In Season 2, episode 7, charming Chechen gangster "NoHo" Hank had a brush with death and summed up the problem with his life – that he was far more suited to being a hotel chain manager than a crime boss. He found his perfect partner in his Bolivian alter ego, Christobal, a man who shared his sunny outlook and belief that he could lead by building good personal relationships within the underworld, rather than leading through fear.
But Hank's belief in a better world shattered in the Season 3 finale when he was imprisoned in Bolivia by Christobal's secret Mafia wife Elena, and he listened in terror as he heard his companions being mauled and then eaten by a tiger. Hank gunned down Elena to save Christobal from her tortuous attempt at conversion therapy.
And as Season 4 began, the two had fled together to New Mexico, leaving crime behind. Hank was struggling, though, and he and Christobal didn't work through what Christobal's secrecy and Hank's days of terror had done to them or their relationship. So their "perfect unicorn" relationship was on shifting ground when they tried to start up a new business cornering the market in construction sand.
A visit from the only Chechen to have survived Hank's mob undermined Hank's shaky sense of security, as did the news that Barry had become an FBI informant. Instead of opening up to Christobal, Hank cut a deal with the new Chechen mob, and killed off all the men they had united for their new utopia for reformed criminals by drowning them in sand, saving only Christobal.
Fuches (Stephen Root)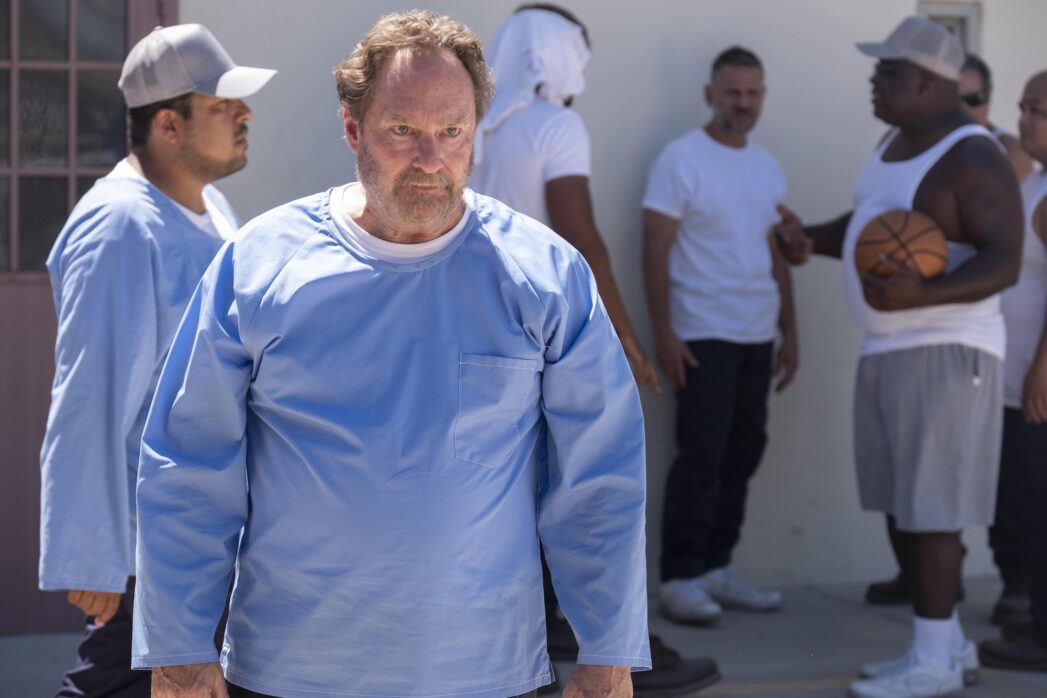 Assassin handler and underworld dealmaker Monroe Fuches is a wily fox. But every season following a near-death experience thanks (in some way or other) to Barry, Fuches has been given a cosmic second chance. In Season 3, episode 1, he got a little slice of heaven when the Chechens had him hidden on a goat farm in the old country. Fuches seemed to truly have found his niche, even romancing a pretty young farmer's daughter. But he ignored her fable about the danger of revenge and returned to LA to get back at Barry for massacring an entire monastery filled with gangsters at the end of Season 2, in an attempt to kill Fuches for telling Gene that Barry had killed Janice.
In Season 3, episode 6, while trying to take revenge on Barry again, Fuches contacted the families of former victims of Barry's hits, and wound up being shot and left for dead in the desert by a biker gang. A goat farmer saved Fuches's life and he was soon back on his feet, romancing another farmer's daughter. But when he asked for a sign that this should be his new life, he spotted an old newspaper story about Gene saving Barry through acting.
Ignoring that it was literally in the trash, a vindictive and jealous Fuches went to meet with Jim Moss to wreck Barry's life. Jim, however, turned Fuches over to the cops, and he was imprisoned as "The Raven", the underworld assassin that Hank had made up to take the blame for all of Barry's crimes. In Season 4, Fuches and Barry wound up in jail together. Fuches gave up his deal with the FBI to help Barry, only for Barry to take an FBI deal himself.
And when Barry escaped, Fuches got beaten down and tortured by prison authorities who believed he was the escape plot mastermind. Fuches's "refusal" to talk had fellow prisoners believing that he was a guy who'd never break the criminal code of silence, winning their respect.
And on we go. In the sunny world of the sitcom, constants are comforting. Characters and their situations never fundamentally change. But in Barry, a dark comedy, that becomes the real horror story: however much we long to change, we're locked in repeating patterns, unable to escape who we are.