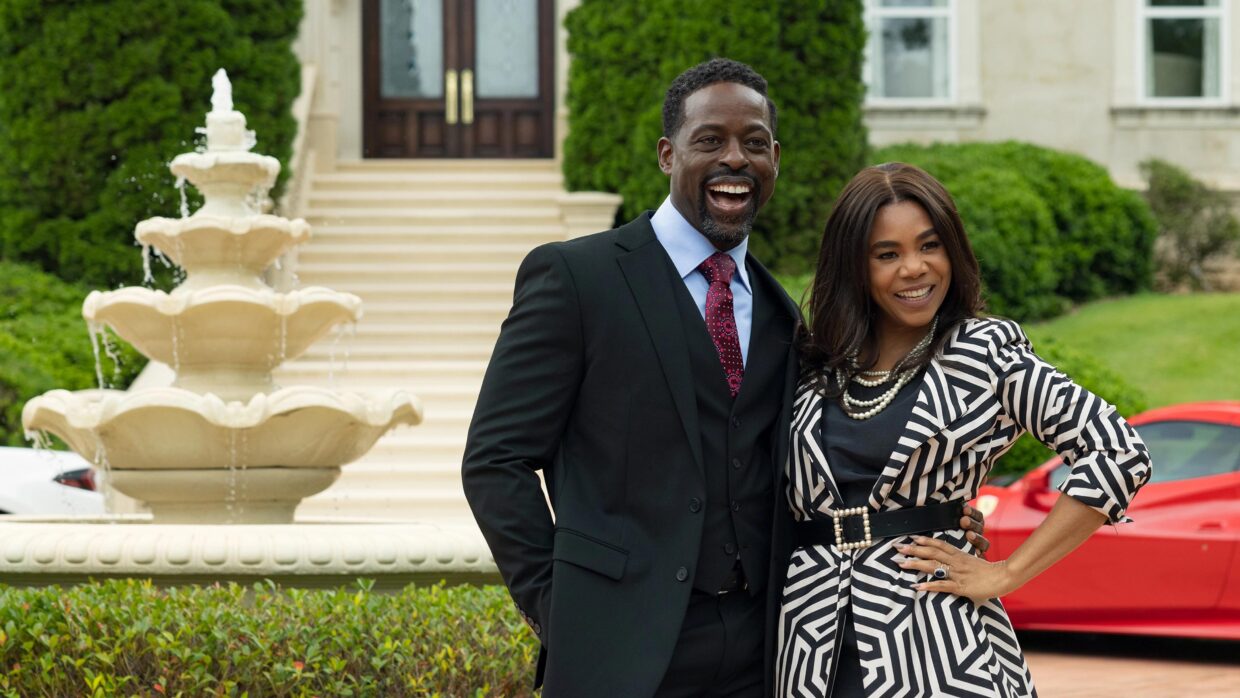 26 October 2023
Honk for Jesus. Save Your Soul (2022)
Honk For Jesus. Save Your Soul. stars 10-time Black Reel nominee Regina Hall (The Best Man: The Final Chapters, Girls Trip), and three-time Emmy winner Sterling K Brown (Randall Pearson in This Is Us and Black Panther's N'Jobu) as Trinitie and Lee-Curtis Childs, a mega-church power couple determined to rebuild their congregation in the aftermath of a huge scandal.
The mockumentary-style satirical comedy had its world premiere at Sundance and was nominated for seven Black Reel Awards this year, including Outstanding Actor (Brown), Actress (Hall) and Ensemble, as well as Outstanding Independent Film, Emerging Director and First Screenplay for writer-director Adamma Ebo (Swarm, Atlanta), who won the Rising Star Award at the Black Film Critics Circle Awards.
Teen Choice and Black Reel Award nominee Nicole Beharie (Breaking, Miss Juneteenth) co-stars, along with Nigerian actor Conphidance (Little America). Oscar winners Daniel Kaluuya and Jordan Peele are among the producers and executive producers, respectively.
IndieWire praises Hall and Brown for "doing predictably divine work (do these two performers know any other way?)", calling the film "a biting send-up straight from heaven.. a winning combination of the divine and the horrific… equal parts hilarious and painful."