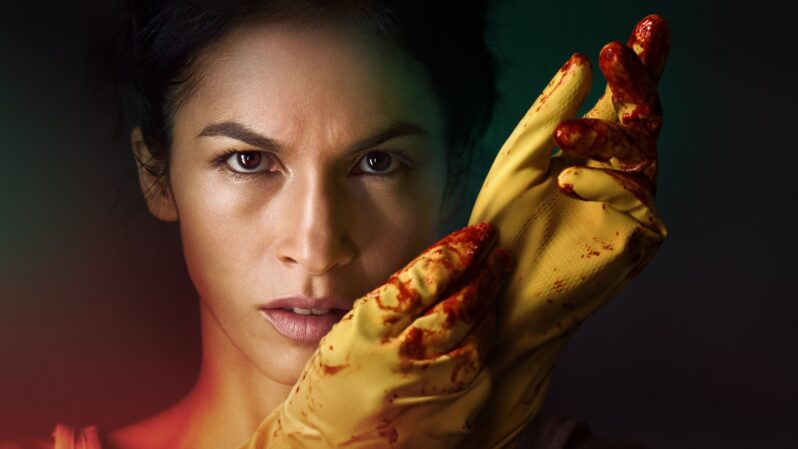 The best crime series to binge on Showmax
Browse all series now
Feel like sinking your teeth into a gritty thriller, crime caper or police procedural series? Love nothing more than a clever but flawed TV detective who's a genius at cracking cases but totally clueless when it comes to their personal life? Here are some of the most addictive series that fit the bill, all available on Showmax.
The mysterious death of a schoolgirl at an elite boarding school sets off a desperate hunt for the truth. It seems everyone has something to hide in this gripping South African drama filmed in the Midlands. Watch now »
An ominous season premiere. A teen's suicide unearths painful questions for his family and reveals a complicated, mostly virtual relationship with a young woman. Watch now »
Elodie Yung (Daredevil) drives this thrilling crime drama. A marginalised Cambodian doctor in the US struggles to keep her ill son alive. She becomes a cleaning lady for an organised crime syndicate to save him. Watch now »
This biographical drama starring Keeley Hawes shines a light on honour killings by following the real-life case of the murder of Banaz Mahmod in the UK in 2006. Watch now »
In this tense British crime drama, a cop races against time to gather evidence against a suspected serial killer as the date of his release from prison approaches. Based on a true story. Watch now »
Set in a small Rust Belt town in Pennsylvania, American Rust stars Emmy winner Jeff Daniels (The Comey Rule, The Newsroom) as police chief Del Harris, who finds himself in a compromised position after the son of the woman he loves (Emmy nominee Maura Tierney from The Affair, Your Honor) is accused of murder. Watch now »
When the head of London's most powerful crime family is assassinated, the subsequent power vacuum threatens to tear the city apart as rival gangs vie for ultimate control. Starring Michelle Fairley (Game of Thrones). Watch now »
A gripping HBO limited crime series driven by Oscar winner Kate Winslet. A detective in a small Pennsylvania town investigates a local murder while trying to keep her life from falling apart. Watch now »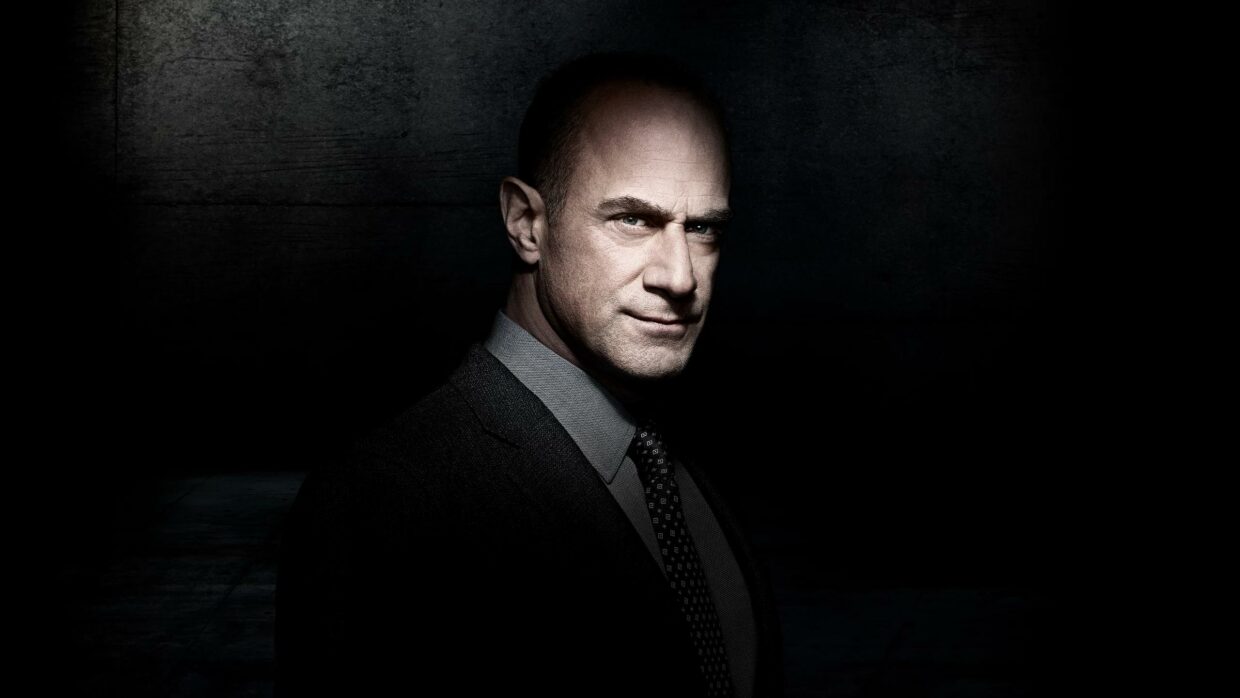 A Law & Order spin-off starring Christopher Meloni reprising his role as Elliot Stabler. He returns to the NYPD to battle organised crime after a devastating personal loss. But crime in NYC has changed. Watch now »
A pulsating limited crime series starring Golden Globe and Emmy-winner Bryan Cranston. A judge confronts his convictions when his son is involved in a hit and run that affects an organised crime family. Watch now »
When a flight attendant meets a handsome passenger, she decides to spend a very drunk night with him while on a layover. But she wakes up in the morning next to a dead body. Watch now »
Secrets, family and murder drive this thrilling British crime drama. A woman's husband is found dead near the cliffs in County Clare the morning after a family party. Did he jump? Or was he pushed. Watch now »
A Scottish thriller miniseries. A mother, whose son was murdered by an older boy 14 years prior, goes on trial after she is accused of posting the new identity of the man she believes murdered her son. Watch now »
The oldest rookie in the LAPD (Nathan Fillion from Castle and Firefly) uses his life experience, determination and sense of humour to keep up with rookies 20 years his junior. Watch now »
This new limited series focuses on Nicole Kidman's Grace Fraser, a successful therapist, and her devoted husband, Jonathan (Hugh Grant), and their young son. A chasm opens in Grace's seemingly perfect life: a violent death and a missing spouse. Watch now »
A gripping British crime drama that follows Detective Sergeant Lisa Armstrong as she investigates a disturbing case with a complicated personal connection. Watch now »
A riveting British crime mini-series. When a British soldier is charged with a crime, the tenacious young detective handling his case begins to uncover a multi-layered conspiracy. Watch now »
Gabrielle Union and Jessica Alba star in this Bad Boys spinoff. It focuses on drug enforcement agent Sydney Burnett, who moves from Miami to work for the LAPD, alongside working mom Nancy. Watch now »
Dexter Morgan is a forensic technician who lives a double life as a vigilante, killing criminals who have escaped justice. Watch S1- 8 here and New Blood here »
This new series follows NYPD officer Amelia Sachs, who partners up with disabled forensic expert Lincoln Rhyme and his team to solve cases in pursuit of the legendary serial killer the Bone Collector. The series is based on the novel by Jeffrey Deaver, which was also adapted into a movie starring Denzel Washington and Angelina Jolie. Watch now »
A low-level CIA agent is on a mission to find out who was behind the execution of his co-workers and what their ultimate motive was. Based on the novel Six Days of the Condor by James Grady. Watch now »
Not long after she's released from prison, world-class thief Daisy "Jett" Kowalski is back at doing what landed her there in the first place. And she has a cast of dangerous, eccentric criminals to thank for that. Watch now »
It's the 1930s and while America is struggling through the Great Depression, Los Angeles is booming. It's here that a down-and-out defence attorney, Perry Mason, takes on the case of the decade. Starring Matthew Rhys. Watch now »
James "Ghost" St Patrick, a wealthy nightclub owner, tries to get out of the drugs business and go straight in this acclaimed drama series. In the final season, tensions run high and revenge is on everyone's minds. Watch now »
Ray Donovan is a professional fixer. Whenever a superstar, politician or high-profile businessman is faced with a problem, they turn to Ray to make it disappear, using whatever measures he deems necessary. Watch now »
Ray Donovan: The Movie is also streaming on Showmax.
A homage to the novel of the same name by Elmore Leonard, the series follows the antics of gangster Miles Daly (Chris O'Dowd) whose attempt at changing professions gets him tangled in a web of filmmakers and crime bosses. Watch now »
In Season 4, Detective Harry Bosch is back to tackle an explosive case that sees Los Angeles on the brink of chaos in this gripping series based on Michael Connelly's best-selling crime novels. Watch now »
Step into the streets of Baltimore, where gritty cops and clever drug dealers square off in this brilliant crime thriller where right and wrong is never black or white. Watch now »
HBO's True Detective remains one of the most gripping, intense, brutal and addictive crime dramas of the last few years, and Hollywood heavy-hitters Matthew McConaughey and Woody Harrelson as a pair of cops who uncovered an underground occult network in Louisiana in Season 1, and Colin Farrell, Vince Vaughn and Rachel McAdams playing cops who are forced to cooperate on a complicated case in California in Season 2, don't hurt one bit. Season 3 has been hailed as the best of the lot, with Mahershala Ali playing an investigator who worked a murder and missing-persons case in 1980, revisited the case a decade later, and then in 2015 is forced to relive it when a true-crime documentary filmmaker seeks him out. Watch now »
Fargo is all based on the Coen Brothers movie of the same name; it's set in the snowy, remote climes of North Dakota and Minnesota; and they're all about law enforcement officials on the trail of organised crime, hitmen and the hapless, ordinary people who get caught in their webs and end up becoming criminals themselves. Each season is as darkly funny and intriguing as the last, with stars like Martin Freeman, Billy Bob Thornton, Chris Rock and Ewan McGregor keeping you hooked. Watch now »