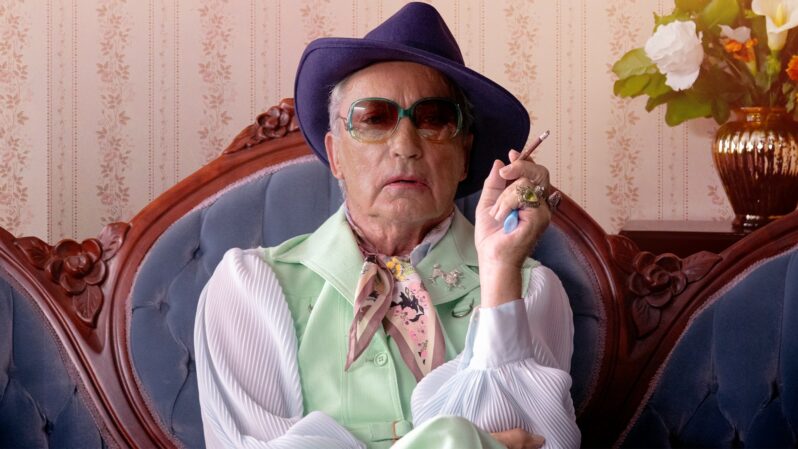 Swan Song (2021)
Watch all of it now
A formerly flamboyant hairdresser takes a long walk across a small town to style a dead woman's hair in the fabulously quirky drama Swan Song.
Swan Song has a 92% critics' rating on Rotten Tomatoes, and the critics are raving about its legendary star, multiple-award-winning German character actor Udo Kier (Hunters, Iron Sky, Bacurau, The Painted Bird), with The Hollywood Reporter calling it "a wonderful role for the eternally outré Kier," and Variety saying, "You've never seen Udo Kier like this before."
The film has racked up awards across the festival circuit, and was nominated for a 2022 GLAAD Media Award for Outstanding Limited Release Film, and for both Best Film Performance (Kier) and Best Indie Movie at the 2022 Queerties.
Written, directed, and produced by award-winning LGBTQI+ filmmaker Todd Stephens, the film also stars Critics Choice Award winner Jennifer Coolidge (The White Lotus, A Mighty Wind), Emmy nominee Linda Evans (Dynasty), and Teen Choice nominee Michael Urie (Ugly Betty, Younger).
"An Exhilarating and Moving Tribute to a Queer Trailblazer," Slant Magazine headlined, saying the film, "exhilaratingly bridges the gap between two vastly different eras in queer culture," and adding, "as consistently hilarious as Swan Song is, the film's tender side resonates just as memorably."