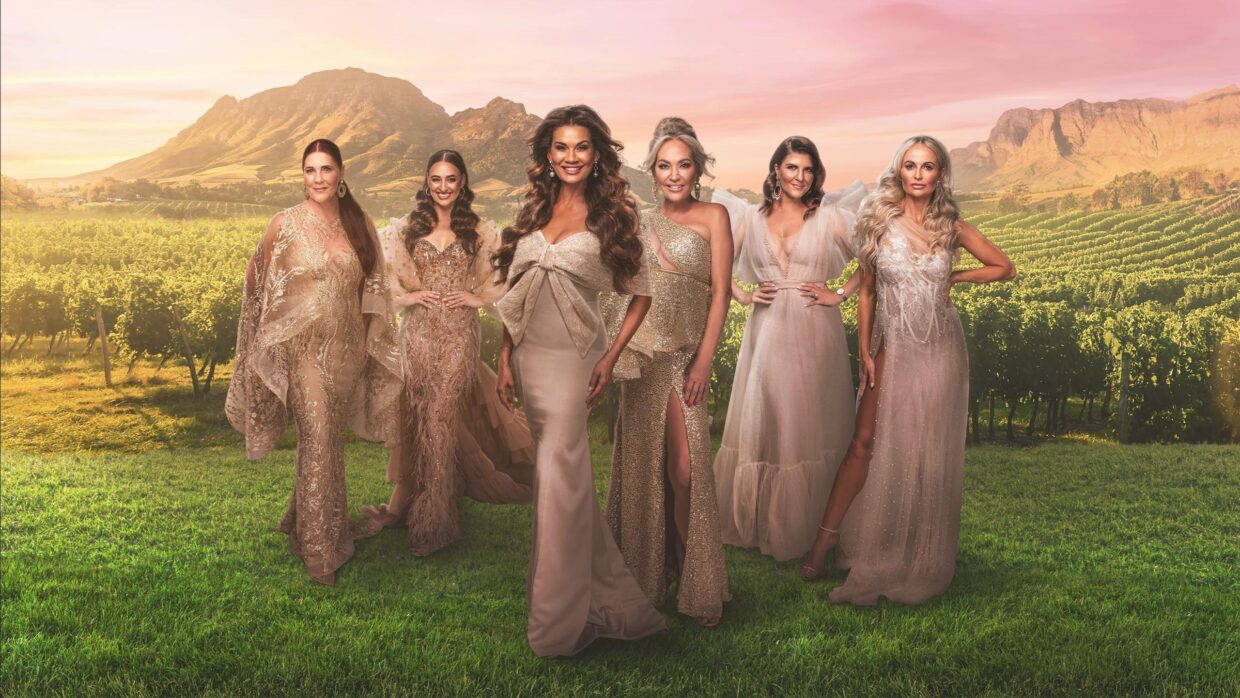 23 October 2023
Die Real Housewives van die Wynlande S1
The second Afrikaans language edition of The Real Housewives franchise is set among the villas and vineyards of the Cape winelands with a cast of strong, independent women who are not afraid to speak their minds.
Join entrepreneur and former Miss South Africa Amy Kleinhans-Curd, stock trader Mariska Thorpe, businesswoman Karen Schwendtke, singer and marketing manager Candice Bester, aesthetic doctor Michelle van Zyl and former teacher Anita Lloyd as they open the doors of their luxurious houses, their hearts, and their lives to viewers.
NBCUniversal's hit The Real Housewives franchise started in March 2006 with The Real Housewives of Orange County. Since then, 11 different series have been made in the US and NBCUniversal Formats have introduced 22 international versions, including recent adaptations in Cape Town, Durban, Gqeberha, Johannesburg, Lagos, Nairobi and Pretoria, which marked the first Afrikaans series.