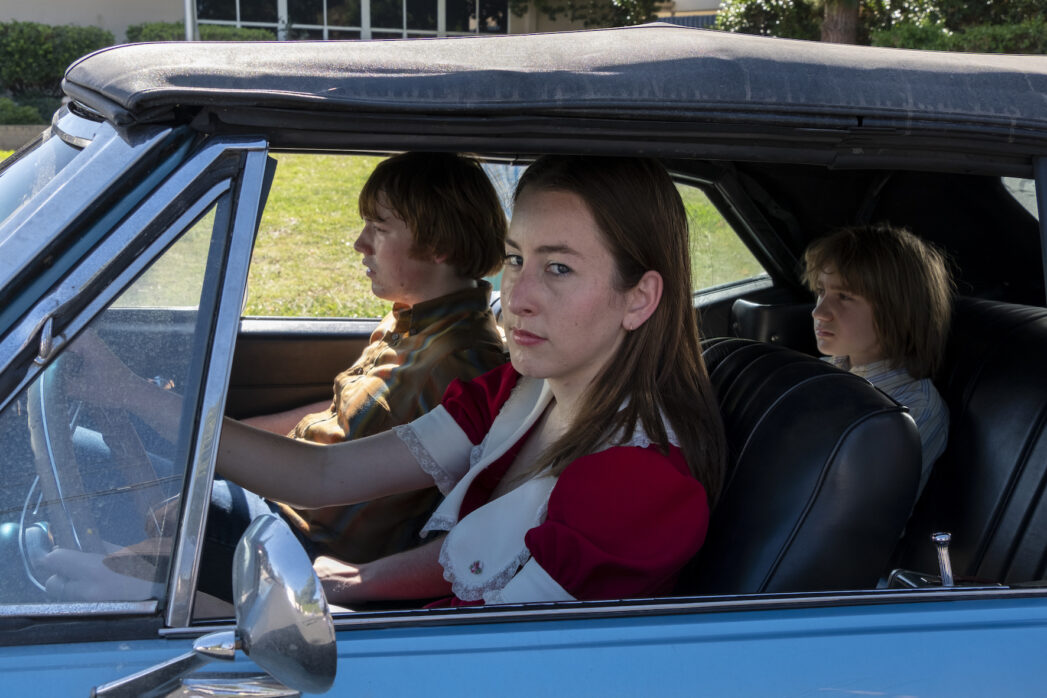 Licorice Pizza (2021)
Nominated for three Oscars this year – Best Picture, Best Director, and Best Original Screenplay – Licorice Pizza tells the story of Alana Kane, a 25-year-old photography assistant, and 15-year-old actor Gary Valentine growing up, running around and going through the treacherous navigation of first love in the San Fernando Valley, 1973.
The film won a 2022 BAFTA for Best Original Screenplay for 11-time Oscar-nominee, writer, producer and director Paul Thomas Anderson (Boogie Nights, Phantom Thread, Hard Eight). Grammy-nominated singer Alana Haim's debut film role earned her a Satellite Award and a BAFTA nomination for Best Actress, with her co-star Cooper Hoffman (son of the late Philip Seymour Hoffman) nominated for Best Actor at the Golden Globes and Best Young Actor at the Critics Choice Awards, where the film won Best Comedy.
It has a 91% critics' rating on Rotten Tomatoes and earned widespread critical acclaim for both its director – with Empire Magazine calling Anderson "A master at work" – and its fresh-faced leads, who hold their own alongside a supporting cast of heavy-hitters like Oscar winner Sean Penn, nine-time Oscar nominee Bradley Cooper, and Oscar nominee, Grammy winner and Rock and Roll Hall of Famer Tom Waits.
NPR says Licorice Pizza is "quite possibly the year's best film – easily its most delightful surprise."