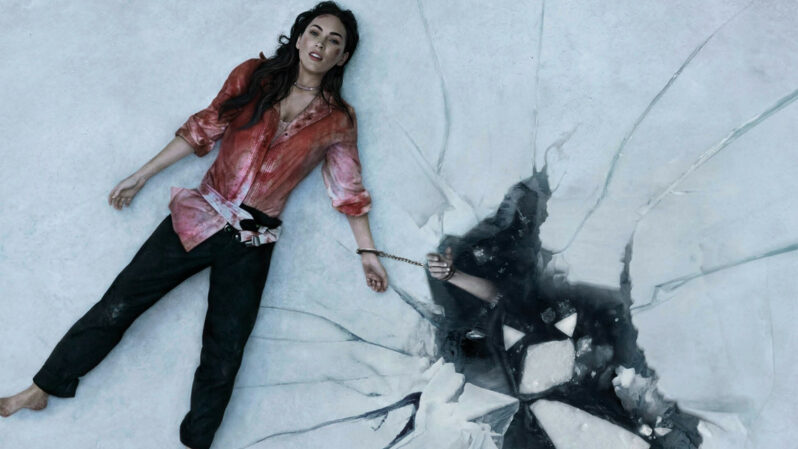 Watch the best thrillers on Showmax
Browse all series now
Some adrenaline junkies jump out of planes to get their fix. Others, they just need to put on a top quality thriller and that'll do the trick! If you want to watch thrillers online rather than getting your heart pounding IRL, Showmax we've got a great selection of thriller series and movies! Take a look at some below.
This dark and twisted HBO crime thriller follows Quarry, a disillusioned Vietnam War vet who returns home and is rejected by society. A mysterious man known as The Broker gives him an offer, to work for him as a hitman. Watch now »
Megan Fox fights for her life in this thriller. A weekend getaway for a husband and wife trying to save their marriage turns into a sadistic revenge plot. Watch now »
Liev Schreiber stars in this film that brings the Donovan family legacy full circle. After the events of season seven, Ray is determined to find and stop Mickey. But he also deals with the fallout from the Donovan/Sullivan feud. Watch now »
Equal parts survival epic, psychological horror story and coming-of-age drama, Yellowjackets has a 100% critics' rating on Rotten Tomatoes, where it was the fourth highest-rated drama of 2021, and became the second-most streamed series in Showtime's history (topped only by Dexter: New Blood), leading to the show's renewal for a second season before the first had even concluded in the States. Watch now »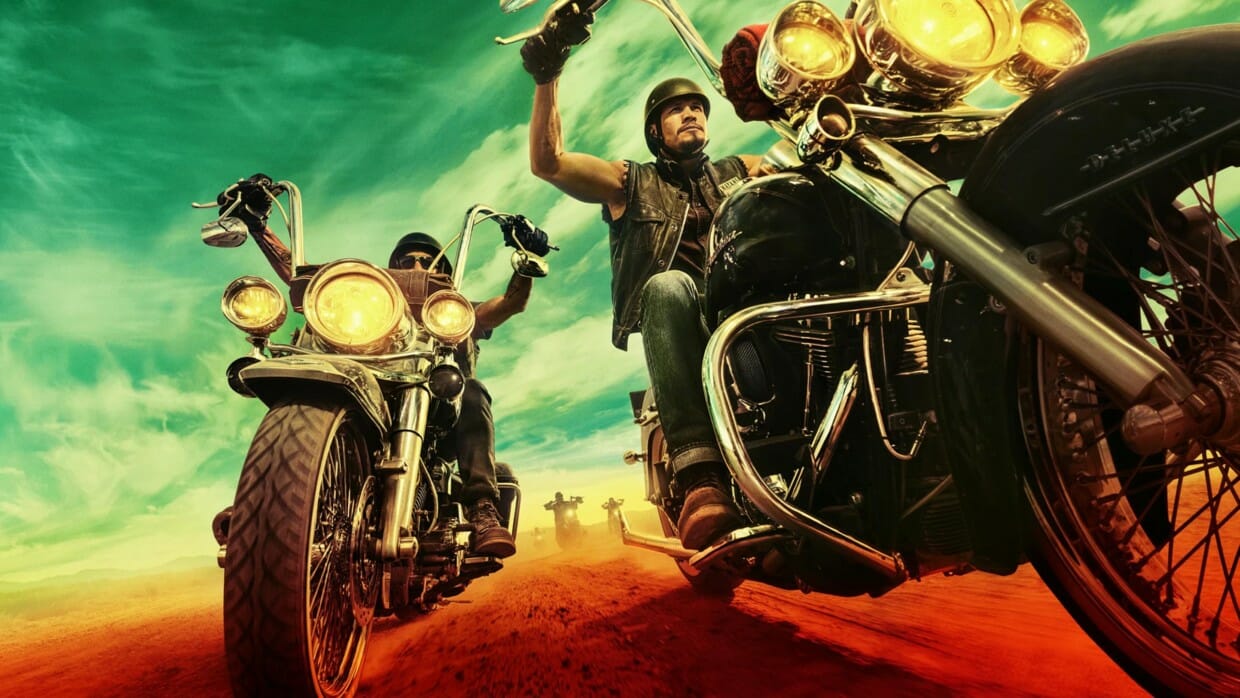 In this spin-off of Sons of Anarchy, a once-promising young Mexican-American man is driven to become a member of the Mayans motorcycle gang by his desire for vengeance. Watch now »
Fans of Bad Boys and Lethal Weapon will love this British action crime series. Bishop and Pike are detectives and best friends who chase down some of the most hardened organised criminals. Season 3 is set and was shot in Cape Town, South Africa. Watch now »
A recently widowed traveler is kidnapped by a cold blooded killer, only to escape into the wilderness where she is forced to battle against the elements as her pursuer closes in on her. Watch now »
Oscar winner Russell Crowe is frightening in this road-rage thriller. After a confrontation with an unstable man at an intersection, a woman becomes the target of his rage. Watch now »
When the head of London's most powerful crime family is assassinated, the subsequent power vacuum threatens to tear the city apart as rival gangs vie for ultimate control. Starring Michelle Fairley (Game of Thrones). Watch now »
Psychological thriller Run stars Emmy and Golden Globe winner Sarah Paulson (Ratched, 12 Years a Slave, Mrs America) and introduces Kiera Allen as a homeschooled, wheelchair-bound teenager who begins to suspect her mother is keeping a dark secret from her.
A gripping HBO limited crime series driven by Oscar winner Kate Winslet. A detective in a small Pennsylvania town investigates a local murder while trying to keep her life from falling apart.
The drama series based on the award-winning, bestselling novel by Margaret Atwood is the story of life in the dystopia of Gilead, a totalitarian society in what was formerly part of the United States. Elisabeth Moss stars as one of the enslaved women whose job is to bear children for wealthy families. But she's no ordinary Handmaid – she seeks to bring down Gilead from within. Binge S1-4 now »
A pulsating thriller. A patriarch of a wealthy and powerful family suddenly passes away, leaving his wife and daughter with a shocking secret inheritance. Watch now »
When a young woman returns to her small-town home, she's confronted by an unspeakable past. But is the cause of her terror real, or is she losing her mind? Watch now »
The late, great Chadwick Boseman powers this crime thriller. As a detective leads a manhunt for two cop killers he is thrust into a massive and unexpected conspiracy. Watch now »
Dustin Hoffman leads an all-star cast in this frightening disaster film. A deadly foreign virus finds its way to a small American town and threatens to infect the whole country. Watch now »
A reformed hunter living in isolation on a wildlife sanctuary becomes involved in a deadly game of cat and mouse when he and the local Sheriff set out to track a vicious killer who may have kidnapped his daughter years ago. Watch now »
A heartfelt drama set in a grim future. A father takes drastic action to protect his daughter after a deadly disease kills most of the female population. Watch now »
This new limited series focuses on Nicole Kidman's Grace Fraser, a successful therapist, and her devoted husband, Jonathan (Hugh Grant), and their young son. A chasm opens in Grace's seemingly perfect life: a violent death and a missing spouse. Watch now »
Co-created by Dennis Kelly (Utopia), this tense mix of mystery, thriller and drama is divided into two parts. In the first half, a man (Jude Law) visits a mysterious island off the British coast and discovers a group of inhabitants intent on preserving their home at any cost. In the second half, a strong-willed outsider (Naomie Harris) comes to the island seeking answers — but instead triggers a battle to decide its fate. Watch now »
Angelina Jolie hunts a killer in this psychological thriller. An FBI profiler discovers that a murderer takes on the identities of the victims he kills. Watch now »
As a 1950s suburban community self-destructs, a home invasion has sinister consequences for one seemingly normal family. This Coen brothers movie was directed by George Clooney and stars Matt Damon and Julianne Moore. Watch now »
A low-level CIA agent is on a mission to find out who was behind the execution of his co-workers and what their ultimate motive was. Based on the novel Six Days of the Condor by James Grady. Watch now »
After escaping her violent husband, Sadie learns lethal survival skills, which she uses to free other victims of domestic abuse. This thriller stars and was directed by Olivia Wilde. Rotten Tomatoes gave it 92% and said: "Led by Olivia Wilde's fearless performance and elevated by timely themes, A Vigilante is an uncompromising thriller that hits as hard as its protagonist." Watch now »
Based on the novel by real-life former SAS soldier Chris Ryan, this British spy adventure follows the military operatives in Section 20, a covert branch of the Defence Intelligence service. Watch now »
Matt Damon brings Robert Ludlum's spy Jason Bourne to life in four movies. Watch them all, plus Jeremy Renner's turn in the franchise. Watch now »
Based on the bestselling novel of the same name by Stephen King, this horror crime miniseries focuses on the investigation of the gruesome murder of a young boy. The case is surrounded by a mysterious force. Watch now »
Amy Adams stars in her first major role on the small screen as a reporter investigating the murders of children in her hometown. But her family and the town have their own secrets in this tense new thriller miniseries. Watch now »
What really happens in airport motel rooms? Find out in this brilliant new series that goes behind the door of Room 104. Watch it now »
Fargo, based on the film of the same name .The suspense-filled dark comedy is brilliantly written and will keep you hooked as the intricate plots unfolds. Watch it now »
An Emmy-nominated mystery thriller about a naive student accused of a gruesome murder. But he can't remember a thing about the night in question. Watch it now »
The well-hidden secrets of a seaside town's elite are suddenly exposed after a suspicious death in this Emmy-nominated series with an all-star cast. Watch it now »
Want more shocks and jump-scares? Here are all the horror shows and movies now streaming on Showmax.