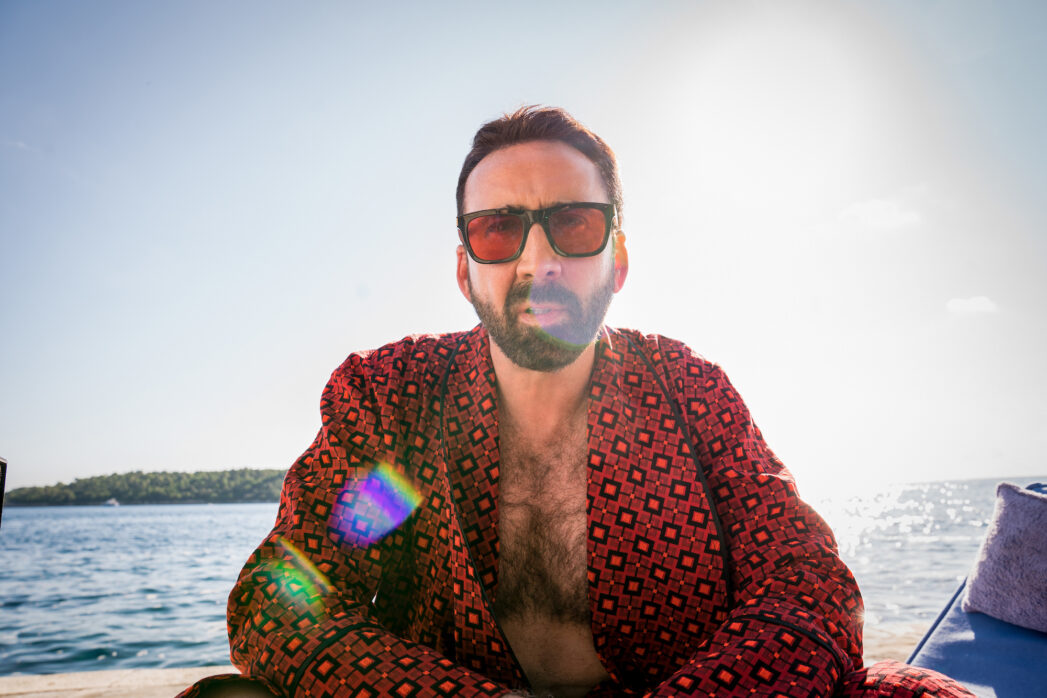 5 April 2023
The Unbearable Weight of Massive Talent (2022)
Oscar winner Nicolas Cage (Pig, Face/Off) stars as the fictional… Nick Cage in the marvellously meta action-comedy, The Unbearable Weight of Massive Talent.
Creatively unfulfilled and facing financial ruin, Cage must accept a $1 million offer to attend the birthday of a dangerous superfan (Critics Choice Super Award nominee Pedro Pascal from The Last of Us and The Mandalorian). Things take a wildly unexpected turn when Cage is recruited by a CIA operative (Emmy winner Tiffany Haddish from The Card Counter and Girls Trip) and forced to live up to his own legend, channelling his most iconic and beloved on-screen characters in order to save himself and his loved ones. With a career built for this very moment, the seminal award-winning actor must take on the role of a lifetime: Nicolas Cage.
Five-time Emmy winner Neil Patrick Harris (Gone Girl, How I Met Your Mother) plays Cage's agent, and Emmy nominee Sharon Horgan (Bad Sisters, Everybody's Talking About Jamie) plays Cage's ex-wife, Olivia, with a cameo from Emmy nominee and People's Choice Award winner Demi Moore (Charlie's Angels: Full Throttle, Ghost) as the "fictional" Olivia.
Nominated for the Critics Choice Award for Best Comedy Movie, as well as two Critics Choice Super Awards – for Best Action Movie and Best Actor in an Action Movie (Cage), the film has an 87% critics' rating on Rotten Tomatoes, where the critics' consensus says, "Smart, funny, and wildly creative, The Unbearable Weight of Massive Talent presents Nicolas Cage in peak gonzo form – and he's matched by Pedro Pascal's scene-stealing performance."
IndieWire Calls it, "one of the funniest movies of the year." Empire Magazine says it's, "A big, silly, scrappy bundle of fun, packed with Cage-related Easter eggs and in-jokes, but also a whole lotta heart," and Variety says it "has a delirious good time poking fun at Nicolas Cage, celebrating everything that makes him Nicolas Cage — and, in the end, actually becoming a Nicolas Cage movie, which turns out to be both a cheesy thing and a special thing."