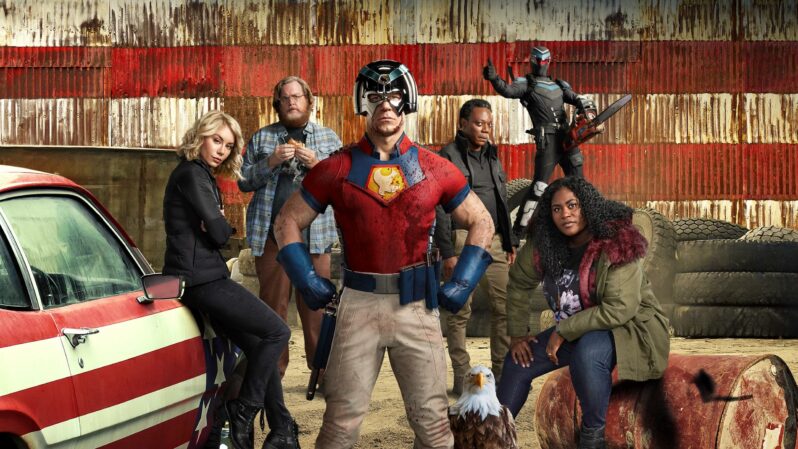 1 June 2022
Stream the best of HBO Max and HBO
Browse all series now
With a huge selection of the best series straight from HBO Max and HBO, Showmax is where you'll find highly rated entertainment that you'll struggle to find anywhere else.
---
The best of HBO
---
---
---
---
---
---
---
See the full collection here »
---
The best of HBO Max Originals
John Cena reprises his Critics Choice Super Award-nominated role as Peacemaker, the jingoistic killer fighting for peace at any cost – no matter how many people he has to kill to get it.
The hotly anticipated first series in the DC Extended Universe (with 30 million views for its trailers on YouTube), HBO's Peacemaker picks up where The Suicide Squad movie left off, with Peacemaker returning home after recovering from his encounter with Bloodsport – only to discover that his freedom comes at a price.
Named Best Science Fiction/Fantasy Series at the 2022 Critics Choice Super Awards, Station Eleven follows the scattered survivors of a devastating global pandemic as they attempt to rebuild the world anew and hold on to the best of what's been lost.
Based on the Arthur C Clarke Award-winning 2014 novel by Emily St John Mandel, the dystopian sci-fi drama has a 98% critics rating on Rotten Tomatoes, with the Observer saying, "Station Eleven is not about a pandemic, not really – it's about the way art, community, and family endure even after the end of civilization as we know it."
The journey from first love to a lasting relationship is back in the spotlight with the hit romantic comedy anthology series Love Life, which Guardian called "the perfect balm for troubled times".
Season 1 stars Anna Kendrick is back as a guest star and also co-executive produces Season 2 with Paul Feig (Zoey's Extraordinary Playlist, Bridesmaids).
The new cast is led by William Jackson Harper (The Good Place) as Marcus Watkins, who enters his 30s freshly divorced and as lost as ever. While rediscovering his identity as a single Black man in New York, Marcus must also learn to find love again.
Carrie Bradshaw and the girls are back in HBO Max's Sex and the City revival, And Just Like That. Set 11 years after the events of the 2010 film Sex and the City 2, the ten-episode series catches up with the gang as they navigate the journey from the complicated reality of life and friendship in their 30s to the even more complicated reality of their 50s.
The Flight Attendant stars Critics' Choice, People's Choice and Teen Choice Award winner Kaley Cuoco (The Big Bang Theory) as reckless flight attendant Cassie Bowden, who wakes up in the wrong bed, with a dead guy beside her, and no idea what happened. Unable to piece the night together, she begins to wonder if she could be the killer. Watch now »
Two androids are tasked with raising human children on a mysterious planet when the Earth is destroyed in a great war. A new HBO sci-fi series from executive producer Ridley Scott (Alien, Blade Runner). Watch now »
HBO Max creates an edgy and pertinent revival of the hit TV series centring on a new generation of New York private school teens using social media to spread gossip. Watch now »
The #2 show on Rotten Tomatoes' Best TV of 2021 (So Far), comedy-drama series Hacks centres on legendary Las Vegas comedian Deborah Vance, who takes on an entitled, down-on-her-luck Gen Z comedy writer in a bid to find fresh material and remain relevant as her performance dates start to dwindle. Watch now »
---
HBO fantasy series
Immerse yourself in the fantasy world of the Seven Kingdoms of Westeros, a land dominated by brutal power struggles, epic landscapes and supernatural forces. As the battle for control over the Seven Kingdoms becomes increasingly deadly, there's more to fear than other humans. Beyond the boundaries of the Wall, an enormous barrier erected in the distant past to protect the realm, a terrifying darkness is growing. Winter is coming… and it's going to be dark, cold and unforgiving. Fans. Game of Thrones fans – check out the HBO documentary series After the Thrones, which delves deeper into the events of each episode, also streaming on Showmax. Watch now »
Based on the books by Philip Pullman, this highly anticipated HBO series takes place in a rich fantasy world where humans all have animal familiars, and where an orphan uncovers a dangerous secret. Cast includes James McAvoy as Lord Asriel. Season 2 begins after Lord Asriel has opened a bridge to a new world. There, in a strange and mysterious abandoned city, Lyra meets Will, a boy from our world who is also running from a troubled past. Watch now »
Where do you draw the line between life and artificial intelligence? Prepare to have your mind blown in this incredible and unnerving show about man versus the machines we build. Watch S1-3 now. Season 4 is coming to Showmax weekly from 27 June »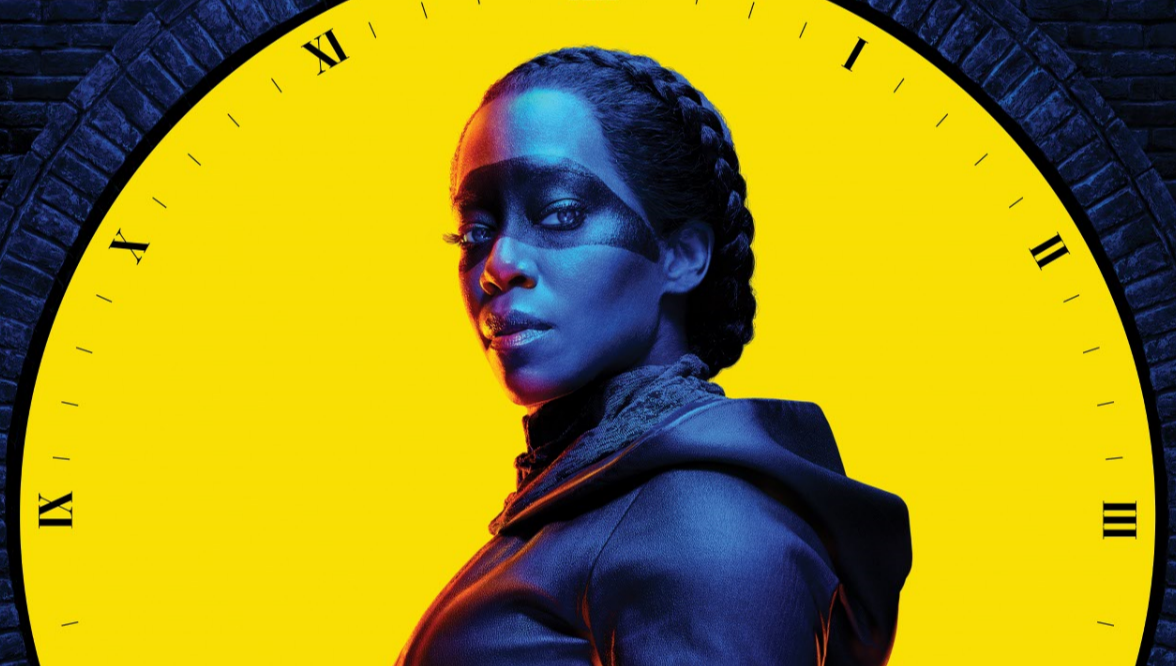 An all-star cast including Regina King, Don Johnson and Jeremy Irons leads this adaptation of the DC graphic novel. The series is set in an alternate history where superheroes and villains are outlawed. Watch now »
Golden Globe winner Hugh Laurie drives this HBO sci-fi comedy. A space cruise ship with rich and spoiled tourists is thrown off course and It's up to a troubled crew to get them back to Earth. Watch now »
A black man sets out across 1950s Jim Crow America in search of his missing father. What follows is a struggle to survive and overcome both the racist terrors of white America and some terrifying monsters. Watch now »
Victorian-era London is beset by people who suddenly manifest fantastic and dangerous abilities. A ragtag gang of women champions this new underclass against its enemies. Watch now »
Three years after an unexplained event caused millions of people to disappear, the residents of a small New York town try to cope with a new world where families are shattered, and belief systems have collapsed. Watch now »
Check out the collection here »
---
HBO comedy-drama
One of Rotten Tomatoes' Most Anticipated Shows of 2022, HBO's Somebody Somewhere centres on Sam, a 40-something woman grappling with loss and acceptance as she fields a mid-life crisis following her sister's death. Sam returns to her hometown but struggles to fit into its mould, until she finds her saving grace in singing, and a community of outsiders who don't fit in, and don't give up. Watch now »
Kendall's public betrayal of his father, Logan, at the end of Season 2, was tantamount to a declaration of war. What will become of Waystar Royco, and which camp will Kendall's siblings fall into? All three seasons are now streaming. Watch now »
Kathryn Hahn stars as Eve, a divorcee whose son has just left for college. She has to start building a life of her own, and experiences a personal and sexual awakening. Watch now »
---
HBO comedy
Black women are meant to be strong and proud. But Issa and Molly's friendship thrives on their insecurities in this side-splitting comedy show, a fresh look at being yourself. The boxset is now streaming on Showmax, along with the documentary Insecure: The End. Watch now »
Set over the course of a week, HBO comedy-drama The White Lotus follows hotel guests at an exclusive Hawaiian resort as they relax and rejuvenate in paradise. With each passing day, a darker complexity emerges in these picture-perfect travellers, the hotel's cheerful employees, and the idyllic locale itself. The White Lotus has an 87% critics rating on Rotten Tomatoes, with Time billing it as "the must-see show of the summer… a darkly hilarious, existentially terrifying wealth satire" and The Guardian as "2021's best, and most uncomfortable, show." Watch now »
Try as he might, Larry just can't seem to please those around him. Even simple tasks like firing his assistant or going to the doctor backfire on him. But Larry is his own worst enemy, which is why we all love this show. Watch now »
Celebrities including Angela Bassett and Laverne Cox join the regular cast, comprising four black female comedians, as guest stars in some of the most hilarious sketches ever seen. Watch now »
A group of friends turn their love for all things creepy and eerie into a peculiar business that introduces real horror into people's lives. Starring, written and produced by SNL's Fred Armisen. Watch now »
The hilarious Julia Louis-Dreyfus has won multiple Emmys and Golden Globes for her performance in every season of Veep, in which she plays US Vice President Selina Meyer. Selina has a non-existent relationship with the President, and hates being second-in-command when times get really tough … and when she needs anything done. Selina feels she should get way more power and recognition than she does as Veep. Watch now »
Based on the novel by Candace Bushnell, Sex and the City follows sex columnist Carrie Bradshaw and her three close friends as they navigate the pitfalls of dating in the Big Apple as thirtysomethings, while looking fabulous, having fun and making names for themselves in their careers. It's risque, it's sassy, it's brutally honest and it's an absolute feast for the eyes if fashion is your thing. The iconic show was so beloved by fans that it sparked two spin-off films as well as a prequel series after its last episode in 2004. Watch now »
Jessica Williams and Phoebe Robinson are the hilarious and provocative hosts of a podcast of the same name. Now they take their unique wit and insight to the stage in this critically acclaimed live show. Watch now »
Amy is successful, but self-destructive. When she finally goes off the deep end, she books herself into a retreat where she finds enlightenment. Alas, her friends and family back home aren't a fan of this new, improved Amy. Watch now »
When Sally is courted by the free-spirited Emma, she drops her boring fiancé for a wild affair. Emma might not be as harmless as she seems – but maybe that's exactly what Sally needs. Quirky British comedy. Watch now »
After catching his wife cheating, aspiring stand-up comedian Pete's life is flipped upside down. Now homeless, he "crashes" on the couches of various funny people who help him go after his goal of telling jokes for a living. Catch up on Seasons 1 and 2 on Showmax. Watch now »
SNL alum Bill Hader stars as ex-marine Barry Berkman. Barry, who works as a hitman, is depressed and lonely. Then a job (to kill an aspiring actor) takes him to LA, where he finds some kindred spirits on the theatre scene. Season 3 lands on 1 July 2022. Watch now »
When the principal (Bill Murray) at North Jackson High School retires, he ignores the two vice principals Neal Gamby and Lee Russell, who were vying for the job, and appoints outsider Belinda Brown. Neal and Lee plot her demise. Watch now »
A spinoff of the movie Skate Kitchen, Betty explores the lives of a diverse group of young women trying hard to stand out in the male-dominated world of skateboarding in New York. Watch now »
Meet six young men who founded a startup company in Silicon Valley. In today's high-tech gold rush, these geeks are the most qualified to strike success. Watch now »
See the full collection here »
---
HBO crime drama
A gripping HBO limited crime series driven by Oscar winner Kate Winslet. A detective in a small Pennsylvania town investigates a local murder while trying to keep her life from falling apart. Watch now »
Based on the best-selling novel by Robert Galbraith (aka JK Rowling), C.B. Strike: Lethal White stars Tom Burke (Orson Welles in Mank) as private detective Cormoran Strike, a former Special Investigation Branch investigator and war veteran. Together with his assistant, Robin Ellacott (Holliday Grainger, The Capture), Cormoran tackles cases that have, so far, baffled the police. Watch now »
HBO's True Detective remains one of the most gripping, intense, brutal and addictive crime dramas of the last few years, and Hollywood heavy-hitters Matthew McConaughey and Woody Harrelson as a pair of cops who uncovered an underground occult network in Louisiana in Season 1, and Colin Farrell, Vince Vaughn and Rachel McAdams playing cops who are forced to cooperate on a complicated case in California in Season 2, don't hurt one bit. Season 3 has been hailed as the best of the lot, with Mahershala Ali playing an investigator who worked a murder and missing-persons case in 1980, revisited the case a decade later, and then in 2015 is forced to relive it when a true-crime documentary filmmaker seeks him out. Watch now »
It's the 1930s and while America is struggling through the Great Depression, Los Angeles is booming. It's here that a down-and-out defence attorney, Perry Mason, takes on the case of the decade. Starring Matthew Rhys. Watch now »
Based on the best-selling novel by Stephen King, HBO miniseries The Outsider follows police detective Ralph Anderson (Ben Mendelsohn from Bloodline), who is still grieving the recent death of his own son when the mutilated body of 11-year-old Frankie Peterson is found in the Georgia woods. Watch now »
Amy Adams stars in her first major role on the small screen as a reporter investigating the murders of children in her hometown. But her family and the town have their own secrets in this tense new thriller miniseries. Watch now »
See the full collection here »
---
HBO drama
Set in Naples and based on Elena Ferrante's bestselling novels, My Brilliant Friend is the story of a life-long friendship spanning 60 years.
My Brilliant Friend, helmed by multi-award-winning Italian directors Saverio Costanzo (Hungry Hearts) and Alice Rohrwacher (Happy as Lazaro), has a 100% critics' rating on Rotten Tomatoes and is at 236 on IMDb's list of the top rated TV of all time, where it has a score of 8.6/10. Seasons 1 to 3 now streaming.
This hotly anticipated series takes a long, hard look at the dark side of being a teenager. It addresses tough topics like addiction and recovery, sexual identity and trauma. Euphoria stars Zendaya (Shake It Up, Spider-Man: Homecoming, The Greatest Showman) as Rue, a 17 year-old recovering addict who has to navigate the pressures of high school and recovery. There are two special Euphoria episodes to watch after Season 1, too. Watch now »
Gabriel Byrne stars as psychotherapist Paul Weston, a therapist who wants to solve all of his patients' problems from the comfort of his home. The issue comes in when Paul starts to doubt his own abilities and needs to get therapy himself. In Season 4, Uzo Aduba steps in as therapist Dr Brooke Taylor. Watch now »
A remake of the iconic 1973 Swedish miniseries by legendary auteur Ingmar Bergman, the HBO drama Scenes From a Marriage stars Oscar nominee Jessica Chastain (Interstellar) and Golden Globe winner Oscar Isaac (Star Wars' Poe Dameron) in an intimate examination of love, hatred, desire, monogamy, marriage and divorce, as seen through the eyes of a contemporary American couple.
Creators Mickey Down and Konrad Kay present a new HBO series starring Myha'la Herrold. Follow a group of young graduates as they compete for a limited set of permanent positions at a top investment bank in London. Watch now »
This limited series is told in two parts, "Summer" and "Winter." In "Summer" a man named Sam is drawn to the mysterious British island of Osea, while "Winter" follows single mother Helen as she comes to the island seeking answers. Watch now »
This six-part mini-series stars Oscar winner Nicole Kidman (Big Little Lies) as therapist Grace Fraser, whose idyllic existence is shattered by a violent death and a very public scandal. With her husband Jonathan (Hugh Grant) missing, Grace must face a chain of terrible revelations and try to build a new life for herself and her son. Watch now »
Londoner Arabella lives a carefree life, with a great group of friends and boyfriend. But when she can't recall the details of a night out she starts to question everything. Creator Michaela Coel stars in this much-hyped series. Watch new weekly episodes, or binge all episodes from 11 November 2020. Watch now »
Based on the novel by real-life former SAS soldier Chris Ryan, this British spy adventure follows the military operatives in Section 20, a covert branch of the Defence Intelligence service. Watch now »
Seventeen years ago, Ruby and Billy made a pact that if one of them texted the word "run", the other would drop everything to meet up in New York. Executive produced by Fleabag's Phoebe Waller-Bridge. Watch now »
Set during San Francisco's Tong Wars in the 1800s, this gritty series follows Ah Sahm, a martial arts prodigy from China who becomes mixed up in the world of organised crime. Watch now »
Yorkshire, England, 1832. Landowner Anne Lister will do whatever it takes to save her ancestral home, and that includes marrying well – but not to a man. Based on the story of the real-life Anne and her search for a wife. Watch now »
It's early in the 20th Century and the Knickerbocker Hospital is fighting to keep its lights on by offering groundbreaking medical procedures performed by Dr John Thackery (Clive Owen), the head surgeon with a cocaine and opium addiction. Watch now »
The well-hidden secrets of a seaside town's elite are suddenly exposed after a suspicious death in this darkly funny, Emmy-nominated miniseries with an all-star cast. Watch now »
See the HBO drama collection here »
HBO full boxsets
Mark Ruffalo plays two roles as twin brothers, Dominick and Thomas Birdsey, who have a troubled relationship due to Thomas's battle with mental illness. Adapted from Wally Lamb's novel. Watch now »
Starring Jared Harris, Stellan Skarsgård and Emily Watson, this highly acclaimed miniseries dramatises the catastrophic event that rocked Europe in 1986: the explosion of the Chernobyl Nuclear Power Plant. (For more about Chernobyl, stream the Oscar-winning HBO documentary Chernobyl Heart on Showmax.) Watch now »
An ensemble cast including Winona Ryder, John Turturro and Zoe Kazan lead this limited series based on the novel of the same name by Philip Roth. It tells the story of an alternative America led by a xenophobic fascist. Watch now »
Genius writer Aaron Sorkin turns his focus to the fast-paced world of television news. A star-studded cast led by Jeff Daniels runs The Newsroom, a place where breaking news competes with personal drama and great ambition. Watch now »
Mosaic (miniseries)
Starring Sharon Stone and directed by Steven Soderbergh, this limited series will have you at the edge of your seat. A small town, home to a major celebrity, is rocked by a disappearance. But there is much more going on here… Watch now »
High Maintenance follows an NYC pot dealer with a list of clients with neuroses as diverse as the city, providing a glimpse into the private lives of customers – and how they light things up. Watch now »
Explore unexpected tales of urban life as seen through the eyes of lovelorn rats, gender-questioning pigeons, and other downtrodden creatures in New York City. Watch now »
When you enter Room 104, you don't know what will happen next or if you'll ever return… Each season is a fresh anthology of terrifying, funny, strange and macabre tales, each episode a unique experience. Watch now »
Enter New York City's Times Square in the 1970s, a world of sex, dreams and danger in this brilliant new drama series featuring an amazing cast and jaw-dropping style. Watch now »
An ex-con assumes the identity of a murdered sheriff in the small town of Banshee, Pennsylvania, where he has some unfinished business. Watch now »
Is there life after the NFL? Spencer Strasmore likes to think so, but he's quickly realising that it's not going to be as smooth as he had hoped. Watch now »
HBO classic favourites
Tony Soprano is a mob boss. He took over from his uncle before him, who took over from Tony's father before that. The family have their fingers in a lot of dirty pies, and they'll do whatever it takes not to get caught red-handed. Tony has the legacy of his father to live up to, a nephew to mentor, a mistress to hide, a wife to keep in jewels, the Feds to evade, and a pair of kids to raise. Soon, the pressure gets too much, and Tony starts to see a shrink – something no Soprano has ever done before. Watch now »
Step into the streets of Baltimore, where gritty cops and clever drug dealers square off in this brilliant crime thriller where right and wrong is never black or white. Watch now »
An Emmy-nominated mystery thriller about a naive student accused of a gruesome murder. But he can't remember a thing about the night in question. Watch now »
Jemaine Clement and Bret McKenzie created this unique HBO musical comedy that achieved cult status. Follow the misadventures to a folk-rock band from New Zealand living in New York searching for stardom. Watch now »
Girls has changed the portrayal of women on television, one hopes, forever. Created by the maverick Lena Dunham, who plays the lead role of Hannah Horvath, she is by turns self-destructive, spoiled, selfish, tactless, vulnerable, and petty, but you will find yourself rooting for her in her quest to support herself as a writer after her parents cut her off. Hannah and her equally flawed but relatable friends Jessa, Marnie and Shoshanna live in Brooklyn, New York and are trying to live their best lives, but reality keeps getting in their way. Expect nudity – and not necessarily the sexy kind. Watch now »
Atlantic City, 1920. When alcohol was outlawed, outlaws became kings. Steve Buscemi stars in the premiere of an epic HBO drama series set at the dawn of Prohibition. Watch now »
During its two-season run, Rome won a slew of awards and nominations. Filmed mainly in the Italian countryside, the series set in the 1st Century BC is beautifully shot. It's got a massive cast and chronicles the lives of many different kinds of Romans, from military generals to their wives and slaves. The two main characters, Titus Pullo and Lucius Vorenus, are soldiers in Julius Caesar's army, initially fighting in the civil war of 49 BC. Real historical events are the backdrop for much of the action, and you'll find yourself engrossed in the drama that unfolds. Watch now »
This critically acclaimed dramedy follows three gay men, Patrick, Dom and Augustin, who live in San Francisco. The friends support one another as they navigate life, relationships and family. Watch now »
In the not-too-distant future, vampires have come out of the coffin. Thanks to the invention of mass-produced synthetic blood, these oft-maligned creatures of the night no longer need a human fix – and as a result can walk freely, if not yet comfortably, among their living counterparts. Can a young Louisiana waitress buck conventional wisdom to forge a love match with a 173-year-old vampire? Watch now »
Kenny Powers finds himself back at his old high school as a P.E teacher following a disasterous baseball career. Watch now »
Based on the hit British series, this new comedy series focuses on nurses and doctors as they struggle with the darkly comic realities of caring for the elderly in an overwhelmed healthcare system. Watch now »
Dream big or go home in this star-studded HBO dramedy. Follow a group of 20 somethings, including Ben and Cameron, who are working on starting a fashion company in the greatest city in the world. Watch now »
Stephen Merchant is a gawky Englishman searching for the woman of his dreams in LA. Lacking in charm and overflowing with desperation – he'll do anything to enter the world of beautiful people. Watch now »
Jason Schwartzman stars in this comedy about a neurotic Brooklyn writer who follows his dream of living as an inexperienced private eye from a Raymond Chandler detective novel. Watch now »
In an attempt to land a role in a new sitcom called Room and Bored, Hollywood actress Valerie Cherish agrees to allow reality cameras to follow her comings and goings at home and on the set. Watch now »
An epic, multi-Emmy-winning miniseries driven by a powerful performance of Paul Giamatti about one of the USA's Founding Fathers, its second President, and his role in the nation's first 50 years. Watch now »
In the Great Depression, an Oklahoma farm boy and a charismatic minister become key players in a war between Heaven and Hell. Winner of five Emmys. Watch now »
---
HBO documentaries and actuality
Academy Award winner Alex Gibney directs a documentary investigating the rise and fall of Theranos, the one-time multibillion-dollar healthcare company founded by Elizabeth Holmes. Watch now »
Eighteen-year-old Conrad Roy committed suicide in his car at a parking lot in Fairhaven, Mass. Police soon discovered a series of alarming text messages from his girlfriend, 17-year-old Michelle Carter, that seemed to encourage him to kill himself. Was she a predator or pawn? Watch now »
This is the incredible story of how a plan to sell more burgers became a multi-million dollar fraud that eventually involved the mafia. At the time of writing, in April 2020, McMillion$ was the highest rated true-crime series of 2020 on Rotten Tomatoes. Watch now »
This brand-new HBO documentary looks into the ongoing threat caused by the phenomenon of "fake news" in the US, focusing on the real-life consequences of disinformation campaigns, conspiracy theories and false news stories on the average person, with case studies from the wildfire theories around Seth Rich's murder to the "Pizzagate" incident fuelled by disinformation about the leaked Clinton emails. Watch now »
In Kill Chain – The Cyber War On America's Elections, Finnish hacker and cyber security expert Harri Hursti investigates the exploitable vulnerabilities in modern election technology, exposing just how unprotected America's election systems really are.
This 90-minute HBO documentary has a 100% critics rating on Rotten Tomatoes. TIME Magazine says, "Kill Chain demands that we ask whom we're trusting, and why." Watch now »
The Scheme tells the story of college basketball insider Christian Dawkins and the FBI investigation into the biggest corruption scandal in collegiate sports history, which threatened to take down the NCAA, and landed prominent Adidas execs and assistant coaches behind bars. Watch now »
An HBO comedy shot in a documentary style as you see New York through the lens of John Wilson as he travels through the iconic city. Watch now »
Follow the journey of defecting members of the self-improvement group NXIVM as they struggle to overcome indoctrination and reveal the truth about founder Keith Reniere, who faces charges of sex trafficking. Watch now »
Ice on Fire is an eye-opening documentary that focuses on many never-before-seen solutions designed to slow down our escalating environmental crisis. The film goes beyond the current climate change narrative and offers hope that we can actually stave off the worst effects of global warming. Leonardo DiCaprio narrates. Watch now »
The writers of The Wire explore the first 40 days of the Iraq war as told by an elite group of US Marines and a Rolling Stone reporter embedded with the unit. Watch now »
Follow the voyages of America's Apollo astronauts and the 12 manned Apollo missions, from the early US space efforts in 1961, to the final Apollo lunar mission in 1972. Watch now »
This two-part documentary, directed by Antoine Fuqua, follows the challenges and triumphs of the iconic boxer Muhammad Ali and is told with recordings of his voice and archive footage, some of which has never been seen before. Watch now »
From Oscar- and Emmy-winning documentary filmmaker Alex Gibney (Taxi to the Dark Side, The Inventor), The Crime of the Century is a searing indictment of big pharma and the political operatives and government regulations that enable over-production, reckless distribution and abuse of synthetic opiates. Watch now »
The documentary presents a candid dialogue about one of today's timeliest issues. The film sheds new light on the contentious subject, with a focus not on the debate, but rather on the women themselves: those struggling with unplanned pregnancies and the providers who show up at clinics to give medical care, as well as the activists on both sides of the issue, hoping to sway decisions and lives. Watch now »
This HBO documentary offers a look at the varied ways Americans are choosing to celebrate life as it comes to an end, through the lens of six stories of people nearing death, as well as family members of the recently deceased. Watch now »
Revisit the events of 9/11 through conversations with eight Stuyvesant High alumni who, as teenagers, lived through the attack and whose lives were forever changed by it in this HBO documentary. Watch now »
Snoop Dogg, Jon Stewart, Drake, Jimmy Kimmel and Ice Cube are some of the big names who step into barber shops across America to chat to LeBron James and Maverick Carter about sports, pop culture, world events, business and more. Watch now »
In this hit podcast-turned-comedy special join Jamie Morton and friends as they share uproarious commentary on the 'Belinda Blinked' series of erotic novels, written by Morton's real-life father. Watch now »
Ramy Youssef (Ramy) stars in his first HBO stand-up special and brings his unique perspective to a number of subjects, including the best day of the week to pray, his father's immigration story and his connection to Donald Trump. Watch now »