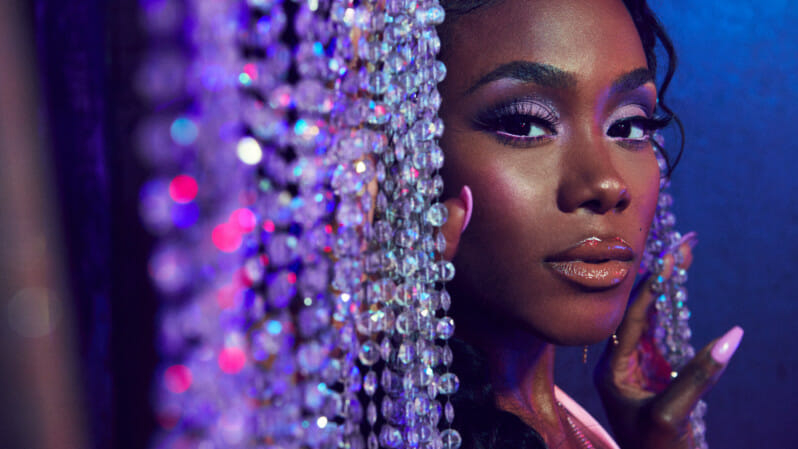 1 May 2022
The sexiest movies and series to stream
Browse all series
They say that chivalry is dead (and good riddance, frankly – we're all capable of opening our own car doors, thank you very much) and old-fashioned romance might be going the same way. But it's not all bad news – for all the cynics, singletons and red-blooded humans out there, Showmax lets you stream sexy series and movies online.
Here's our pick of the R-rated, absolutely NSFW series and movies you'll find on Showmax – but please remember to hide your kids before you start watching. These are strictly for over-18s only.
Oh, and here's a tip – make sure you're watching these series on your own Profile, so they don't show up when your kids start watching on theirs. Read more about Showmax Profiles here.
Four Afrikaans couples and two singles have shameless discussions about their sex lives for the first time – and, in the process, discover that there is so much more fun to be had! Presented by psychologist Bradley R Daniels. Watch now »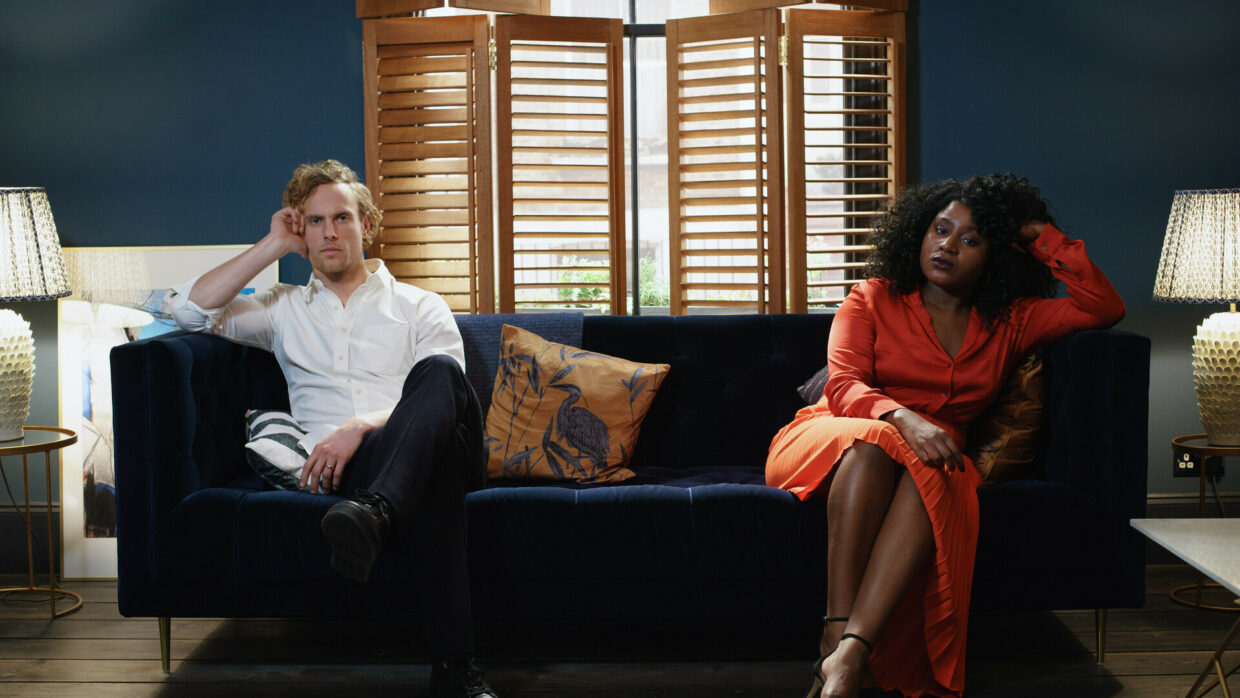 Cheaters kicks off with a cancelled flight, a chance meeting, and a night of drunken airport-hotel sex between two strangers who'd both prefer to forget it ever happened. Except, they – and their respective partners – are about to become neighbours. Watch now »
Based on Aldous Huxley's classic 1932 novel, Brave New World imagines a utopian society that has achieved peace and stability through the prohibition of monogamy, privacy, money, family, and history itself. Brave New World carries an 18SN age restriction, with The Guardian suggesting that it should have been renamed Brave Nude World and adding, "Not since Game of Thrones have I seen so many nude scenes so happily, lavishly and gratuitously staged for our viewing pleasure." Watch now »
This may be a British period drama, but don't be fooled. Little Birds is based on the erotic stories written by Anaïs Nin, and is definitely not what your grandma would watch while knitting.
New York heiress Lucy Savage (2021 Emmy nominee Juno Temple from Ted Lasso), fresh off the transatlantic steamer and ready for love and marriage in exotic climes. But when her husband Hugo (Hugh Skinner, aka Harry in Fleabag) does not receive her in the way she expected, she spins off into the surprising, diverse and degenerate world of Tangier in 1955. Watch now »
Jennifer Beals reprises her role as Bette Porter more than a decade later for this series sequel that follows the lives of a diverse group of LGBTQ+ characters living in LA. Watch now »
This groundbreaking series about a group of gay women living and loving in LA made waves when it first aired in 2004, and even in 2020 the sex scenes seem taboo – never have we seen this kind of openness around gay sex on screen. But it's not just about sex – it's about women making space for themselves in their careers, in their families, and in a cut-throat city where everyone puts their own needs and desires first. The full boxset of the L Word is on Showmax, so you can binge to your heart's content on all the kinkiness, drama and intrigue that Jenny, Bette, Tina, Dana, Marina and Shane have to offer. Watch now »
In a show about the rise of the porn industry in New York in the 1970s, it's no surprise that there's a lot of explicit sex – between working girls and their Johns; between a former prostitute and her date; between a girl and herself. The thing is, this show isn't only about sex – it's about women, about business, about the Mafia, about danger and risk – and half of the episodes are directed by women. So expect the kind of sex scene that is directed for and about women, instead of as a way to present the naked female body for the male gaze. If that sounds too high-brow, imagine this – a woman finishing the job herself after sleeping with an unsatisfactory date, not to be seen as sexy, not to be "seen" at all, but because she's human, and frustrated, and she knows what she needs. Watch now »
Go behind the scenes of Naked SNCTM – the most exclusive, high-end erotic private club ever – where the rich and famous explore their wildest sexual fantasies. This series is very explicit, so go in with an open mind! Watch now »
This addictive reality show follows the uncensored lives of five male escorts in Sin City. They all work for the same agency, Cowboys4Angels, and their day-to-day jobs put them in some … ahem … compromising positions. Watch now »
This jaw-droppingly explicit series about a group of teenagers grappling with romance, social media, drinking and drugs is for adults only. Zendaya stars as Rue, a troubled addict who gets out of rehab and befriends new girl in town Jules. Expect nudity. Watch now »
Kathryn Hahn stars as Eve, a divorcee whose son has just left for college. She has to start building a life of her own, and experiences a personal and sexual awakening. Watch now »
This seven-episode reality series reveals the day and the life of six popular Atlanta strippers trying desperately to start businesses off the pole. Watch now »
Autumn Knight, a mysterious beauty with a harrowing past, washes up on the shore of the Pynk seeking employment in this acclaimed stripper drama series. Watch now »
Sally Rooney's best-selling novel comes to vivid life in this Emmy-winning love story. Follow a couple over several years as they embark on an on-again/off-again romance that starts at school and continues through college. The incredibly realistic sex scenes in this show make it perfect for anyone wanting to stream sexy series and movies online. Watch now »
Four couples. Twenty sexy singles. Two villas in paradise. Which relationship will sink, and which will survive temptation? Watch now »
Temptation Island USA S3 is also on Showmax.
Telenovela inspired by Dudu Busani-Dube's books Hlomu the Wife and its sequels. New episodes every Thursday. In Season 1, Hlomu, an ambitious journalist, falls for a charming taxi driver, and his secrets draw her into a dark underworld. In Season 2, after 10 years in prison for murdering her mother, Zandile, Nkosana's wife, is back in the family fold. But life on the outside means winning back her children and taking back her place as matriarch of the family. Watch now »
In this fun, sexy Showmax Original romcom series, a wedding planner searches for the perfect man and for her perfect day, along with her two besties. Watch now »
Watch: Troukoors Season 2, streaming from 5 May 2022
---
Movies
This short film brings it home to South Africa. It's in Afrikaans, but subtitled and it's so genuinely funny you really won't notice. A couple whose marriage has gone stale find the perfect solution: an innovative app for swingers. Will a sex party help reignite their passion? Watch now »
Adapted from the bestselling novel of the same name. Anastasia Steele is a naive student who crosses paths with handsome billionaire Christian Grey. They enter into a steamy but incredibly complicated relationship. Watch now »
Love to stream sexy series and movies online? Fifty Shades Darker is also on Showmax, and the final instalment of the trilogy, Fifty Shades Freed, lands on 17 March 2022.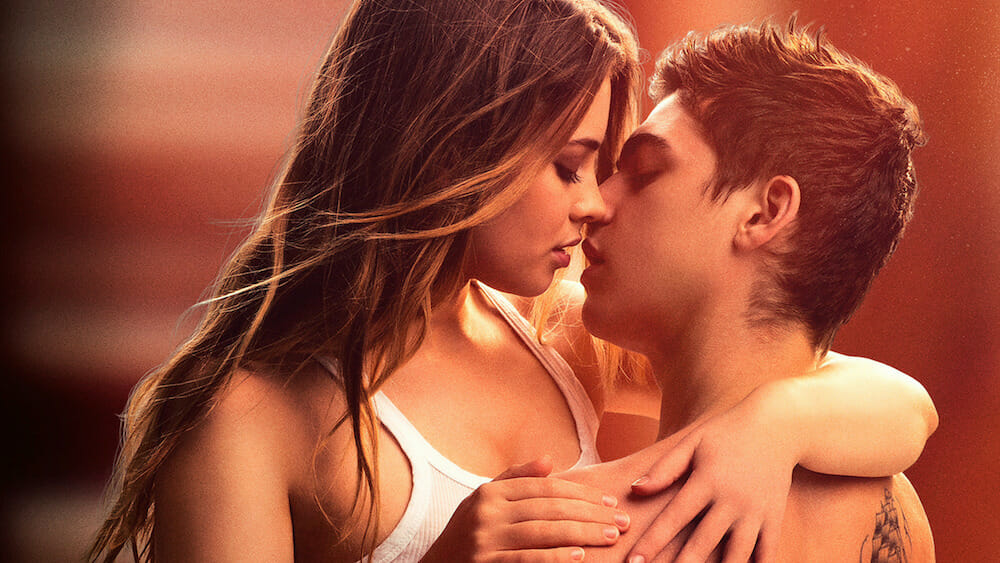 Good girl Tessa meets the rebellious Hardin in her first semester at college. The couple's rocky relationship causes Tessa to question what she knows about herself and her ambitions. Based on the bestselling novel by Anna Todd. Watch now »
The sequel, After We Collided, is also on Showmax.
Inspired by the viral New York Magazine article, Hustlers follows a crew of savvy former strip club employees who band together to turn the tables on their Wall Street clients. Featuring a jaw-droppingly sexy pole dance by Jennifer Lopez. Watch now »
Starring and directed by Joseph Gordon-Levitt, this drama follows a man whose porn addiction skews his views of love and intimacy as he struggles to find happiness. Watch now »
Channing Tatum returns for a raunchy sequel to the hit film. This time, a down and out Mike and his crew travel across the country to participate in a national stripping contest. Watch now »